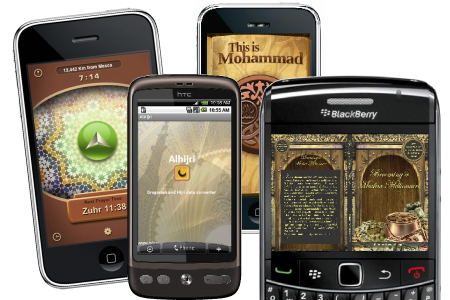 Geek Shaykh - Islamic Applications
Issue 71 August 2010
With Ramadan here, guest techie Harsha Sharma looks at how your favourite gadgets can be used to have a good effect in your daily life.
Mecca Locator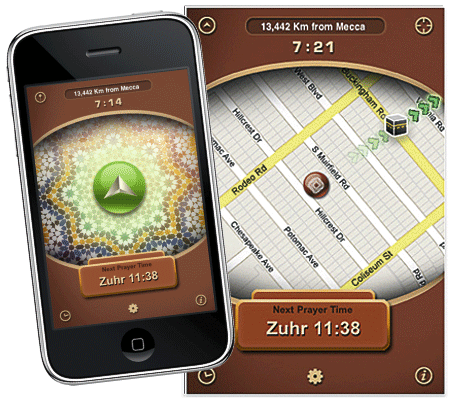 Smartphone compass
It is often said that there are iPhone apps for everything these days and many Muslims are taking full advantage of such technology to practice their faith. If you type in "Islam" or "Muslim" in the iTunes app store, around 200 Islam-related applications show up, varying in cost 
and purpose.
Mecca Locator is an app primarily designed to help you point towards Makkah when praying but its extra features makes it stand out against other compass apps. You can also customise a prayer alarm – for three,panerai replica five or six times a day – which adjusts to different time zones. It even provides the call to prayer directly from Makkah. All these functions just from a tap of the screen!
Available from iTunes app store 
for £2.39 
www.meccalocator.com
phone case malls phone case malls

PROS
✔ Easy to use with beautiful interface designs
✔ Adjustable to different religious authorities and country location
CONS
✗ Fairly new app so expect more frequent bug fixes and updates
This is Mohammad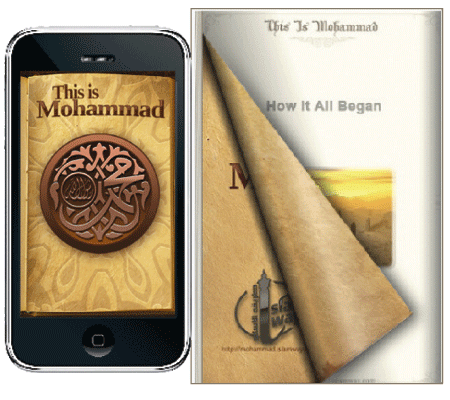 Instant knowledge

This is a cheaper (free!) app which does what it says on the tin (or app in this case) and tells the story of the Prophet Muhammad. Do not expect an encyclopaedic narration but it does briefly outline details such as the birth and marriage of the Prophet as well as the coming of the Angel Gabriel. The interface would get any tech geeks amongst us excited as you can flip pages at the corner with realistic paper sound effects and shadows (unashamedly impressed)!
Available from the iTunes
store for free. Developed by iPhoneIslam.
www.islamway.com

PROS
✔ Quick and easy to read
✔ Free
CONS
✗ Not usable as a reliable source of in depth reference
Android Application

AlHijri
The AlHijri application allows you to convert dates from the Gregorian calendar to the Islamic calendar and vice versa. The developer has also created a number of Islamic based apps that you can find on his site.
Available for free
www.islamicapp.com

PROS
✔ Easy to use
✔ Free

CONS
✗ Could be expanded to have more features

Blackberry Application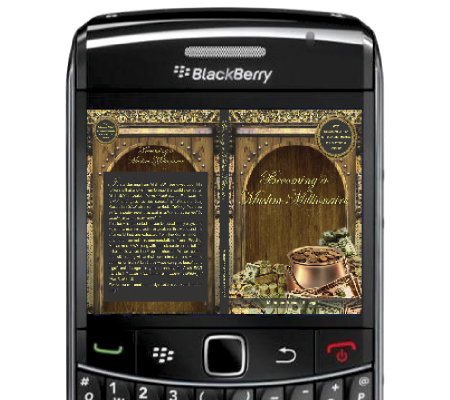 Ways to Become a Muslim Millionaire


This application provides a comprehensive guide on how to become wealthy by using references from the Qur'an and other sources of spiritual advice. It features Arabic transliteration and translation, as well as supporting English and Indonesian text.
Available for free
www.condetsoft.com

PROS
✔ Informative and looks at areas you might not have thought about before
✔ Free
CONS
✗ Could be expanded a lot more
Deen Screen - What we found on the net

Nasheeds and Podcasts
Fellow Apple fans, do not forget that there are a whole host of great nasheeds and Islamic podcasts available in the iTunes store. Many artists like Yusuf Islam, Sami Yusuf and Shaam can be found there. You can download and listen to them on the iPhone, iTouch and iPad!
www.apple.com/itunes

Islamic Software
You can find a range of educational islamic software here to download, from fun children's programs,tag heuer replica to reference guides on jurisprudence. The software is available in a number of different languages. They also have an online store where you can buy various high tech digital Qur'ans.
www.eislamicsoftware.com
Tech Note - Grandad 2.0

I never fail to be amazed by how keen the generation of elderly users are when it comes to grasping new technology. At the gracious age of 77 (I have permission to print that) my granddad is as adept with texting, online banking and even 'Facebooking' as any teen. It was just two years ago that we bought him a laptop and he has never looked back! Through a hugely popular government funded scheme, he is now one of the many 'silver surfers' out there working towards an IT qualification. An instructor pays a visit at home where he learns about a whole host of topics such as word processing and emailing. It is humbling to know how happy my granddad's generation is to embrace innovation and even more humbling when it is him showing me how to use the dreaded Excel! I look forward to seeing what else he can muster up.
Share this


Link to this
Printer Friendly