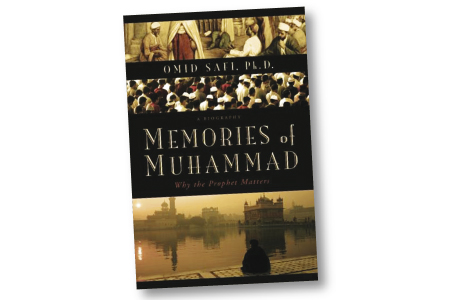 Memories of Muhammad: Why the Prophet Matters by Omid Safi
Issue 77 February 2011
Review by Madiha Raza
In this historical account, Omid Safi seeks to sweepingly yet meticulously explore the role that Prophet Muhammad played in the Muslim World since the inception of his Prophethood. From the get go, it is clear Safi is extremely frustrated with the ignorance of those who seek to desecrate the Prophet's word and teachings and has very clearly sought to break down the widespread misconceptions in the world today surrounding Islam and Muhammad.
Drawing mainly on Christianity and Judaism, Safi illustrated how similar Islam is to these two religions and uses examples from both to present the case for the peaceful religion that Muhammad brought to the world.
What is most striking about this book is the neutrality with which Safi presents his historical view points; successfully portraying a clear picture of the chronological order in which the events he described occurred.
Islamic literature is often distorted by bias and thus it is surprising to find a book with such impartiality. He consequently shows very well that "...Islamic life is not usually black and white but rather takes on the full spectrum of colour."
Safi effectively uses a vast array of sources and carefully portrays Prophet Muhammad in the light that he deserves. With the inclusion of the similarities with Judaism and Christianity, he unites the world's three largest religions in a sensible manner, breaking down dividing barriers in order to make the World understand 'why the Prophet matters'.
Share this


Link to this
Printer Friendly