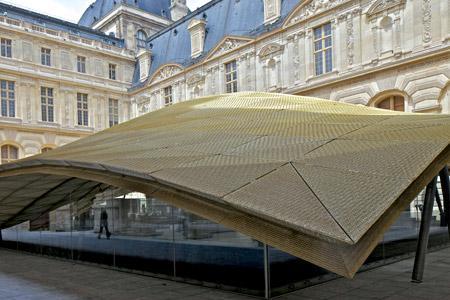 Treasures Beneath the Carpet
Issue 98 November 2012
The Louvre has one of the finest collections of Islamic art in the world. With over 2,500 artefacts now on display it will tantalise the most ardent art lover.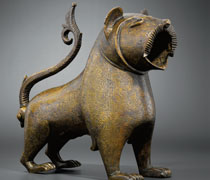 Monzón Lion
Spain, 12th-13th century
This bronze lion was found in the nineteenth century at Monzon de Campos in the province of Palencia in Spain, and was used as a fountain spout. A gaping hole can be found under the belly that would have been connected to a tube carrying the water into the animal's body.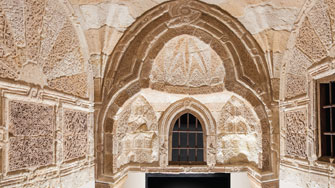 Mamluk period vestibule
Cairo, Egypt, 15th century
This vestibule had to be reconstructed from 300 stones and formed part of a porch during the time that the Mamluks ruled Egypt. It was transported from Port Said by boat and arrived in Paris in 1989 in time for the Universal Exhibition, when a street in Cairo was reconstructed.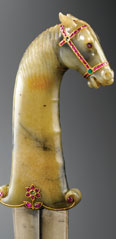 Dagger with a horse-head hilt
India, 17th century
Jade was chosen for the hilt of this dagger, as it was reputed to increase the chances of victory. The level of detail given to the modelling of the horse illustrates the Mughals' strong interest in the natural world. Before the 17th century, dagger hilts would usually be made from steel, but stonecutters then opted for materials that were smooth to touch, such as jade, rock crystal or ivory.
Share this


Link to this
Printer Friendly