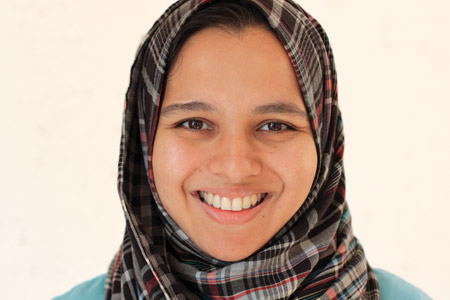 With hardship comes ease
Issue 98 November 2012
After a devastation of dashed dreams and hopes, Farzana Gardee tells her story of how she continues to rebirth her ideas of God, life and love.
In my community, motherhood is seen to be the crowning purpose of a woman's life. The womb holds the sanctity of one's body and through it life is birthed. Through it generations are pulsed forward allowing women to achieve the peak of their purpose on earth. This I believed to be absolute.
Family, tradition, society and religious instruction enforced an ideology affirming a woman's role and place. I was primed to be a mother and a home-carer long before I came into being. Naturally, during my childhood I chose to play the 'mummy' in games with my friends and cousins. Audemars Piguet Replica Watches
Within this bordered space, there was little room for me to develop an idea of a different kind of life. I had never thought that life without biological children was an option. I had never imagined that I might not be a 'mummy' in real life. These were alien concepts that were unwelcomed in our societies' choice of a lifestyle. And I, inadvertently, subscribed to the ideals that were present before me.
And so it was that I married and entered into a life of commitment and family building. I married young and for the first couple of years my husband and I decided not to have children. During those early years of our marriage we enjoyed each other's company. Heady on our newfound love for each other, we laid plans for the family we hoped to build together.
A couple of years later we pursued an opportunity to move abroad and for the first time in our lives, we left our families. In so doing, we entered into a space of isolation and utter twosome-ness. It appeared to be the right time to start living as adults. Between the depression of learning to survive in a foreign country and the attachment between two people who only have each other, we opened the door for a baby. For more than just the two of us.
Here began our concrete journey towards building a family and we took steps towards achieving the culmination of our marital and life roles—becoming parents. I hoped that this might help me find my purpose and allow me to give of myself. I hoped that it would propel me out of my stagnation and quell my rising selfishness. More importantly, I hoped for a slice of the Paradise cake that mums the world over appeared to be relishing.
In our attempts at conception I did not fall pregnant. After repeated medical forays towards locating the source of this 'problem', we were told that if we remained together, our chances of biological children were very slim. For us, there were three options; we could stay married and keep each other, we could separate and pursue other options of family making, or we could adopt and create a family of our own. With tough decisions to shoulder, my initiation into real adult life left me shattered and I fell apart.
IWC Replica https://www.zfiwc.com
Share this


Link to this
Printer Friendly