8th WIEF Day 2 (Afternoon / Evening)
Issue 99 December 2012
Zena Butt tells us about her time at the 5th Marketplace of Creative Arts (MOCA), where the theme across the festival is 'Reviving Trends.
The latter part of my day has been spent at the 5th Marketplace of Creative Arts (MOCA) where the theme across the festival is 'Reviving Trends'; it has honestly been one of the most enjoyable, eye-opening and reflective things that I have been a part of.
From the selling of handmade Malaysian goods,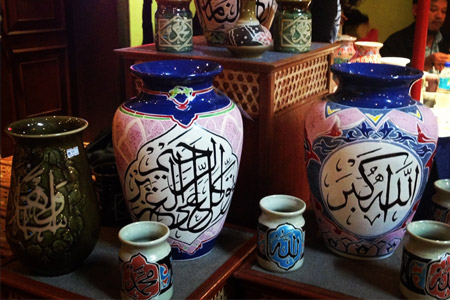 authentic Malaysian cuisine, contemporary Islamic art and clothing, the MOCA Festival had it all.
Here is a quick glance at some of my favourite pieces on display in the gallery area:
Mohammed Ali, Visual Artist, UK 'You can't separate peace from freedom'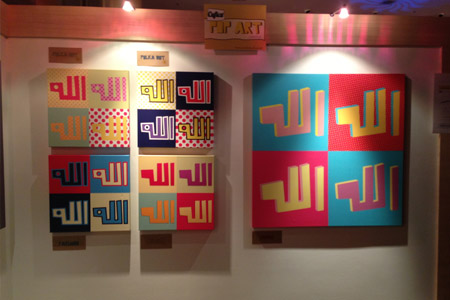 Cufica showcasing modern Islamic art in a pop art style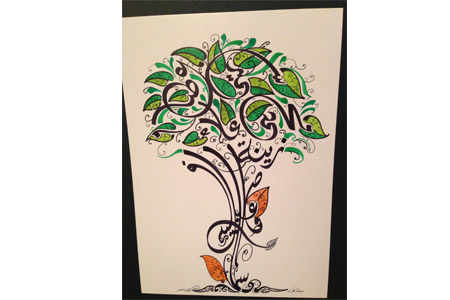 Imad Ali, singer and calligrapher, Lebanon - 'Family tree'. If you look closely you can see that the branches of the tree are actually the names of a family written in Arabic – this is a beautiful concept; one single unit with many different facets.
Also exclusive to the 5th MOCA was 'The Dreamcube' installed by Mohammed Ali; central to the festival itself with pride of place in the exhibition area, the Dreamcube transformed into a performance and live art area. Delegates, guests and visitors were invited inside and told to do whatever they wanted on the walls, ceilings and floors of the bright red cube. An excellent way to express oneself artistically, the Dreamcube symbolises freedom, empowerment and artistic flare: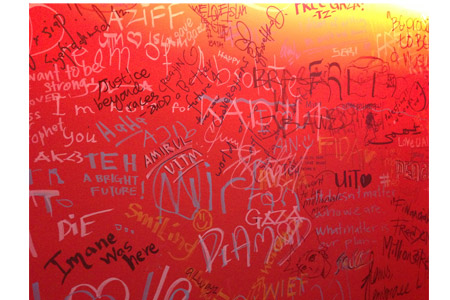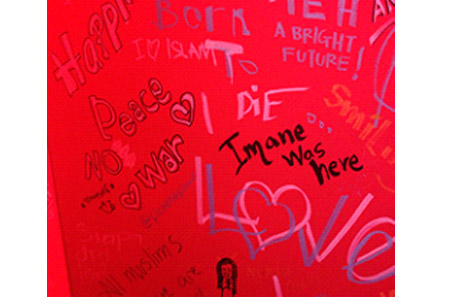 As previously mentioned, it was not only literal art that was being exhibited, sold and showcased at the 5th MOCA, no. A pleasantly varied array of other creative outlets promoting peace, love and harmony were also present much to my satisfaction.
Crescent Collective (based in Kuala Lumpur, Malaysia) were selling several of their emotive T-Shirts, unfortunately however, they were not able to showcase their entire range. Luckily, they do ship worldwide (I just had to ask!). The designs embody simplistic elegance but are incredibly powerful in their message. Examples of their products are below: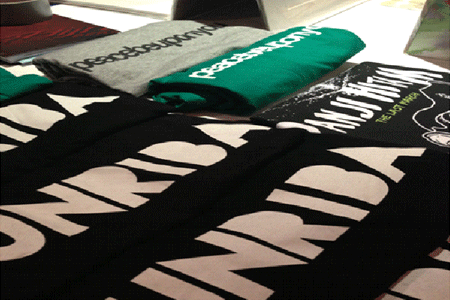 Though the artistic pieces on display and the authenticity of the products on sale were undoubtedly fantastic, the most enjoyable and consuming part of the day has to be attributed to the young poets, singers, rappers and dancers sourced by WIEF to perform.
With the artists coming from across the globe (Uganda, Indonesia, Australia, Sudan, Malaysia, USA, Morocco, Brunei, Singapore, UK, Lebanon, Japan, Vietnam and Pakistan were all represented), the talents on show were as diverse as the ethnic make-up of the set list.
Categorised into 'Cultural Flavours', 'Modern Beats' and 'Sound and Motion', each session at today's MOCA left you wanting more. Through each performance it was beautiful to see the devotion and faith behind each artists craft – crafts which I have no trouble in saying that they have, in my opinion, perfected. Not one could be faulted.
Though there were certain songs played in languages I am not a speaker of, the instrumentalisation, cadence and sheer rhythmic flow of each piece caused everyone in the room to be nodding their heads, clapping their hands or be sitting in deep-thought; this is what music is supposed to do to you. In a setting like MOCA, the genre of the piece is not of importance – audience appreciation and interaction is sourced because of how good the performer actually is.
Below are a selection of artists that performed for our pleasure this evening: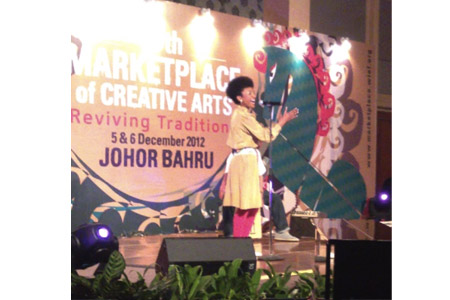 Sudanese born Brooklyn, New York resident and singer, Al Sarah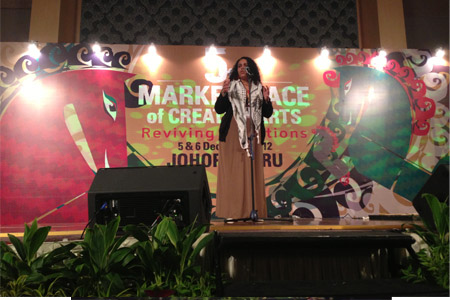 UK singer, poet and rapper Melissa Melodee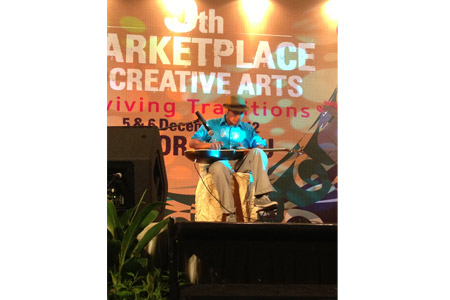 Azren Azmiuddin, guitarist (that can make the guitar sound like ANY instrument under the sun!), Malaysia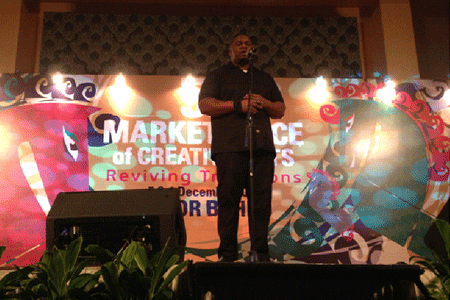 Amir Suleiman, poet, USA
All of the creative persons present at the 5th MOCA today exemplify the talents that lay deep within not just the Muslim youth, but every single individual. With support, belief, determination and platforms to showcase their talents on, anyone can succeed an inspire those around them; all of the artists today – be they the painters, singers, cooks, poets or rappers – inspired me. We should all be inspired by what they are doing, but ultimately, be inspired for who they are doing it for – diverse as they are, that is the one factor they all had in common.
Zena Butt
Share this


Link to this
Printer Friendly