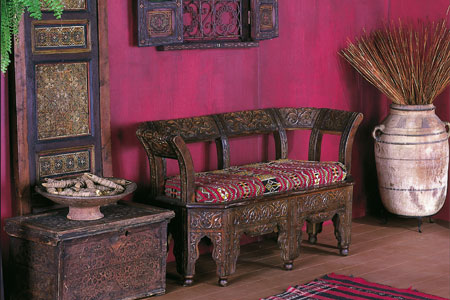 Re-create The Moroccan Look In Your Home
Issue 1 Sept / Oct 2003
Create an intimate and stunning Moroccan style interior in your home by combining a few bold ideas. Remember – North Africa is a blend of many cultures and influences: Berber, Spanish, African, French and above all Islamic, so don't be afraid to mix styles.
Morocco's location has dictated its history: Every major European power felt the necessity to control the mouth of the Mediterranean at one time or another. Each left its mark, hence the rich cultural hybridity of Moroccan culture. Following centuries of Arab and occasional Berber rule, Morocco became a protectorate of France in the early 1900s; it gained independence in 1956.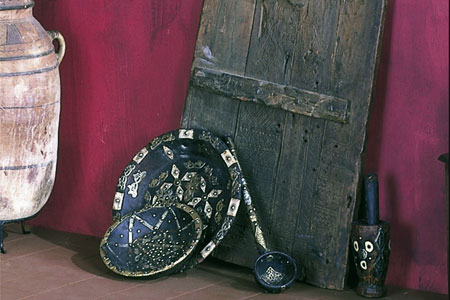 A distinctive aspect of Morocco and decorative art is the extraordinary use of colour. As The Prophet Muhammad's (s) followers swept swiftly westward in the 8th century, the Berbers were quick to become Muslims. As a result, Islamic architecture and handcraft acquired new sense of colour. The Berbers added pink, purple, orange, red and yellow to the existing blue, white and green palette of Islamic culture.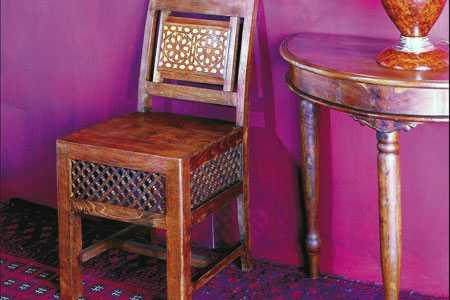 So soothe your soul with the ambience of blues and greens mirroring the intricate mosque architecture. Embrace the heady mix of Muslim, African and Spanish influences and transport yourself across the Mediterranean sea into the heart of this Muslim land steeped in history.
words: Barbara Kipling
Share this


Link to this
Printer Friendly