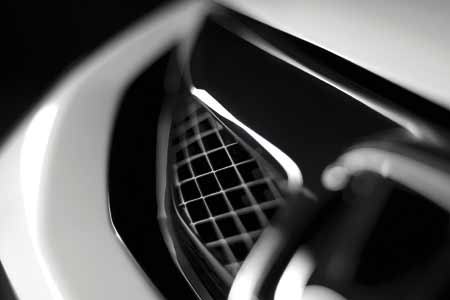 Lean Green Machine
Issue 57 June 2009

Fazeel Ashraf challenges his preconceptions to see what makes the Civic Hybrid get more than the eco approval.
Is being green a fashion statement or are people genuinely trying to save the planet? When you see the likes of Leonardo Di Caprio cruising in his eco friendly car down Sunset Boulevard, you can't help but think it's some PR company trying to improve his image – especially when a week later he's off in his private jet to his next movie set emitting 'gazillions' of emission along the way. On the face of it, the concept of green cars is very noble and one we should all be looking towards. The question is how green can an everyday practical car actually be? Anyone who owns a green car or a hybrid will no doubt spout off a long list of credentials. Looking at how many miles one could manage on a full tank may certainly sound impressive but can they legitimately deliver? In the spirit of being 'green', I have been re-using my Tesco bags, meticulously sorting out my rubbish to go in the correct dustbins, making sure I switch all my lights off, and for the last week have been driving around in the Civic Hybrid.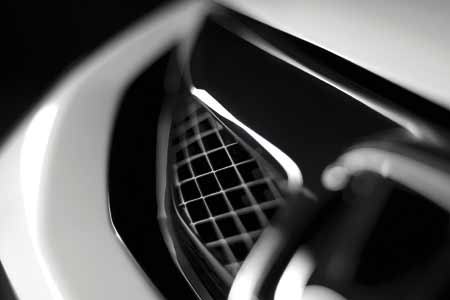 No, being a hybrid doesn't mean this car turns into a helicopter (unfortunately), but rather makes use of a petrol motor alongside the traditional petrol engine. In all honesty, I had a bad preconception of hybrid vehicles. I anticipated they would be a very uncomfortable ride and the performance would be truly awful, though that theory was disproved after a week in the Civic.
The Civic Hybrid incorporates technology called Integrated Motor Assist or IMA for short. In basic terms, the car uses the electric motor as much as it can, only allowing the petrol to kick in as required. In the real world this means when the car is slowly accelerating around town it will mainly use the electric motor, and once acceleration and speed picks up, the petrol side starts running. At a standstill the Civic Hybrid also cuts all power and only restarts once you take your foot off the brake pedal. Fortunately, you don't have to plug in the Civic Hybrid every two minutes to recharge the electric motor as deceleration allows the electric motor to turn into a generator, using power that would nonetheless be lost in recharging a battery.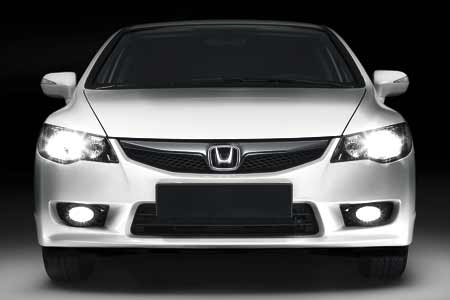 On paper, the Civic Hybrid is wonderful to read. The 1.3 litre engine claims to provide performance on par with a 1.8 litre but will give you the fuel efficiency of a 1 litre engine, going on to claim a full tank should provide a range of 720 miles. That's a bit of an exaggeration as realistically you are looking at your average fuel consumption to be in between the 40s and 50s with the colder months taking a bit of a hit as it makes greater use of the petrol engine to keep the car warm and cosy.
The Civic Hybrid doesn't actually look anything close to the standard Civics we see on our UK roads, in fact it's based on the US saloon version, comfortably seating five with a generous boot for your luggage. It's not bad looking, but merely blends into the scenery with an air of nonchalance around it.
It was definitely comfortable, the ergonomics were good, with the steering wheel sitting in the right place, and like the traditional Civic you get a superb line of sight digital speedometer and rev counter seen through the steering wheel. Pick up (it would be unfair to call it acceleration) was just adequate enough around town but entering onto the motorway left the hybrid a little wanting. On a car like this, there is no point to even see what its like round the corners as that's not what it's about. What it is about is that it is one of the most effortless vehicles to drive around. When you're sat in tailbacks and queues, you will find the Civic Hybrid in total silence that will take a bit of getting used to but it's genuinely surprising how it can make a journey so peaceful. The Civic Hybrid actually does ensure that you get to the other end of a trip without feeling drained (physically and financially). While at times I can see the Civic Hybrid to be a little boring, I can totally understand one person's 'boring' is another's 'relaxing' and it is inevitable that if the cost of motoring carries on escalating as it has, we will surely see a steady increase of these types of vehicles.
The digital display dash which creates a futuristic ambiance displays all sorts of information. However, the one that interested me the most was the readouts showing when the car was running on electric, petrol or both. It wasn't long before I was having fun trying to see how fast I could accelerate while the car was running on full electric and not kicking in with the petrol engine. I'm still trying to work out if I had actually owned the car, how long it would be before that novelty wore off. Unfortunately, when the petrol engine does kick in, it feels like you've just moved from driving on silk to then find yourself on a gravel track.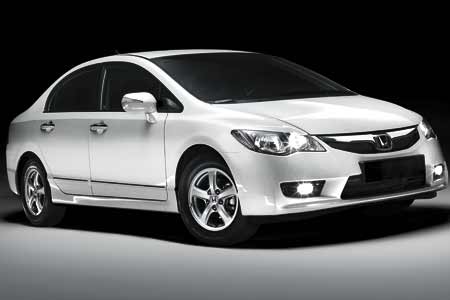 Most importantly, fuel economy was reasonable but not outstanding as one would expect and to be fair few diesel engines would win that contest hands down. During my time with it, I averaged around forty three miles to the gallon. However, you do have the benefits of not having to pay congestion charge for the time being and in a true environmental sense, you end up emitting far less CO2 emissions than a diesel. Maybe it's something which will be ruled by your conscience but on cost of motoring alone, a diesel would find you better off. I have to be honest, until now I thought all hybrid drivers were smug sanctimonious tree huggers. But, driving one was genuinely a relaxing experience. The thing about hybrids is that the technology behind them has not advanced far enough to be accepted by the mainstream. However, still needing to spend thousands to buy, run and service, the Civic Hybrid as a car on its own isn't bad at all. Additionally, it's cheaper, looks better than its main rival the Toyoto Prius (admittedly – not too difficult) and less obvious than the flashing neon sign saying 'Look at me, I'm driving a hybrid and saving the world' that Toyoto Prius drivers seem to be ticking on their option lists. Having said all that, the big question remains: if the environment is that important to Hybrid owners, why do they buy a car in the first place?
VITAL STATS – Honda Civic Hybrid

Price: £18,722
Engine: 1339cc Petrol
BHP: 197 @ 5100 rpm
Torque: 90 @ 4600 rpm
Fuel economy: 61.4 mpg (combined)
CO2: 109 g/km
0–62: 12.1 seconds
Top Speed: 115 mph
Insurance group: 7
Share this


Link to this
Printer Friendly