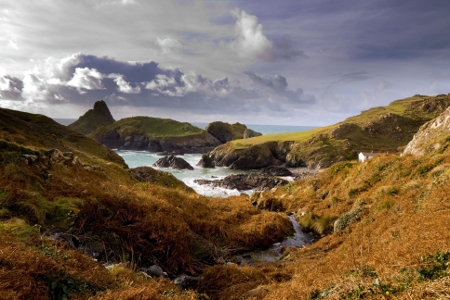 Green Getaways
Issue 57 June 2009
From cycling along the marshes of Yorkshire, to sailing with the dolphins at Llangrannog Bay, Robi Chowdhury explores four idyllic destinations within the UK, to holiday the ethical way.
Lizard Peninsula, Cornwall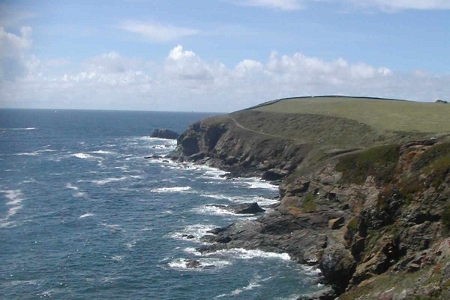 With its unique geological composition and ancient rock formations, the Lizard Peninsula at the most southern end of Cornwall is a distinctive holiday destination.
 The coves around the shorelines offer many secrets; some of which according to local legend contain lost artefacts. Kennack Cove is one such, with boasts of buried treasure deemed to have been concealed by a famous buccaneer named Avery. The Peninsula is also home to 15 of Britain's rarest plant species.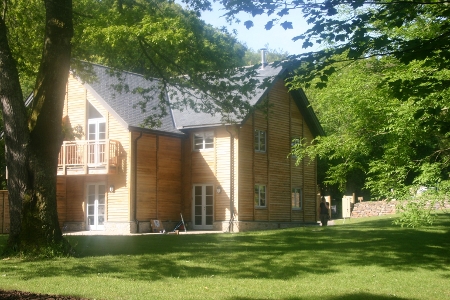 Where to stay?
Trelowarren lies near Helston on the South coast's Lizard Peninsula. Places to stay include 13 self-catering apartments that help to boost tourism to the region throughout the year. On the large woodland estate itself lie two restored 18th century cottages and six eco-cottages that have been built using locally sourced and recycled materials. The houses cater for four to ten people and are heated by a woodchip boiler that also warms the outdoor swimming pool. Other amenities include an organic walled garden and an all-weather tennis court.
Where to eat?
At the southern end of the Lizard lies the popular Kynance Café. Situated in the gorgeous Kynance Cove, the café makes it the ideal place to stop and try the fresh sandwiches, baguettes, not to mention the famous Cornish pasties and mouth watering home made cakes and cream teas.
Where to explore?
Once a remote and difficult place to get to, Kynance Cove has been a popular spot since Victorian times, with its dazzling turquoise water and white sandy caves. Located less than 2 miles from The Lizard, the cove has just undergone a two-year project sponsored by the National Trust, using advanced technology to harness renewable energy, improving the quality of bathing water and protecting the environment.
Ceredigion, South Wales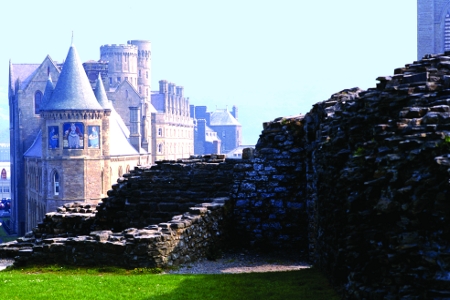 Ceredigion promises to assault your senses with its award winning beaches, great walking trails, cycling paths and an overabundance of opportunities for fishing, boating and enjoying the sights of this Welsh region.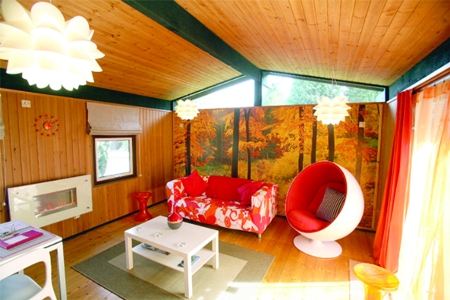 Where to stay?
Under the Thatch is far from being your average holiday business. As well as providing traditional thatched cottages all year round, they also offer a converted train carriage and a very popular gypsy caravan. The caravan has been parked in south-west Ceredigion, which is an area bursting with wildlife, including brown trout and otters. There are self-catering wooden cabins nearby which allow you to spread out your essentials, providing recycling facilities and compost and local wood for log fires. Amongst the other eco-friendly traits offered by Under the Thatch, the cottages are insulated using sheep's wool, restored using lime rather than cement and some even have solar panels, wood-chip boilers and recycled furnishings.
Where to eat?
The local economy thrives from the cottages being open all year round. A stone's throw away from the Romany caravan, a traditional smokery sells smoked salmon, trout, mackerel and cheeses. Llangrannog Bay also has a number of small cafes and restaurants.
Where to explore?
There are a number of beaches nearby including Llangrannog Bay which is eight miles along the coast from New Quay towards Aberporth. The pleasure boats Ermol V and Ermol VI depart daily from the main pier to embark on dolphin sighting trips. Llangrannog Bay is home to the largest pod of bottle-nosed dolphins in Europe.
Coniston in Lake District Cumbria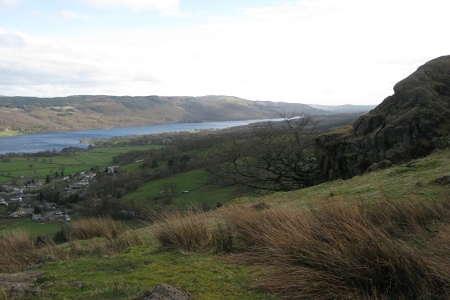 With more than 3,500 kilometres of roaming space and 12 of the largest lakes in England, Lake District has plenty to offer anyone willing to spend time away from the hustle and bustle of city life.
 Owing its early success to copper mining, Coniston's economy thrives on a range of activities, including fishing, riding and walks up the highest peak; The Old Man.

Where to stay?
The Coppermine Cottages were built in 1982. These detached cottages with central heating and log fires are in a perfect setting nestled within the Coniston area. One of the cottages is owned by the family of one of the first professional Lakes Climbing Guides and has early pictures along with some antique furniture.
With a beautiful rear garden overlooking a stream offering barbecuing facilities and patio furniture, you can make the most of those lazy summer afternoons.
A five minute walk takes you up to the lakeshore where you can take a boat out on the the lake
Where to eat?
A great little bistro that serves locally sourced food with a modern edge. Good for vegetarians and fish lovers. The New Moon Restaurant, 129 Highgate, Kendal, LA9 4EN
01539 729254


Where to explore?
The Coniston Boating Centre allows visitors the chance to hire a motor boat to use on the lake. Measuring five miles long and half a mile wide, Coniston Water is the third largest lake in Lake District. On the shores of the lake, the Coniston Boating Centre allows visitors to hire out electric self-drive boats, rowing boats, kayaks and canoes for a reasonable price. Visitors are also able to launch their own boats from the centre.
Howden, East Yorkshire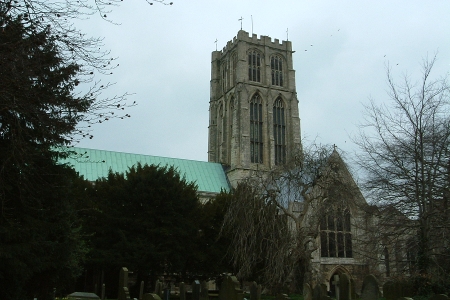 If walls could speak, the medieval structures surrounding the small market town of Howden would relate volumes. Through the ages, the town has spun tales of airships in the First World War, bishops from Durham, not to mention horse fairs in the 1800s.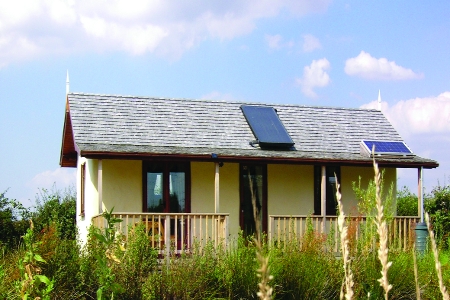 Where to stay?
Deep in the rural settings of East Yorkshire, the Straw Bale Holiday Cottage is the ultimate hideaway
spot for green conscious travellers.The one bedroom cabin boasts various environmentally friendly features such as organic towels, free use of bicycles and local shopping services. Howden is a quiet market town with its fair share of historical reference. With plenty to see and do locally, this small town offers visitors a unique taste of Britain.

Where to eat?
Minster Fish Bar in Hailgate offers a mouth-watering cafe and take away menu of traditional British fish dishes. All the food on the menu is locally sourced, with offerings including a range of codfish meals, pies, scampi and fish cakes.
(Tuesday – Saturday) 01430 431567
Where to explore?
For a tranquil escape from city life, Howden Marsh offers an idyllic setting allowing people to enjoy the natural habitat. The marsh is inhabited by moorhens, ducks and finches amongst an array of bird species.
During spring, the waters are teaming with different kinds of fish including pike and perch, along with a colourful display of frogs and toads.
The possibilities are endless, with activities ranging from walking the trails to cycling along the marsh.
Share this


Link to this
Printer Friendly