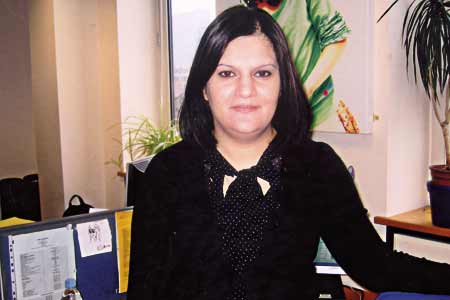 Farzana Akram
Issue 58 July 2009
Farzana Akram, Children's Services Practitioner on the Asian Helpline for the NSPCC talks about the vital role of protecting our future.
"A little under three years ago, I joined a society that has been around since 1884 – The National Society of Prevention of Cruelty to Children. I went in with little knowledge of child protection, but ever since the day I started work with the NSPCC, it has been a real eye opener.
I am a Children's Services Practitioner on the Asian Helpline, a culturally sensitive service which offers callers who struggle with English a chance to speak in their mother tongue, whether that is Bengali, Gujarati, Hindi, Punjabi or Urdu. The Asian Helpline is active in changing attitudes of the South Asian culture and to educate them on child protection issues.
My main role is to take calls from the public who have concerns for children. The calls can vary greatly, sometimes people are simply seeking advice, other times I have to get the social services or police involved.
People think that my job must be difficult, listening to children who are being abused or at risk of serious harm. At times it is very difficult, however it is rewarding to know that I have provided assistance in supporting or changing a child's life that otherwise would be seriously harmed.
It can be very challenging when a caller will not give you details and you know that the child is at risk of being harmed if no one intervenes.; the longer people leave reporting abuse, the more harm a child is in.
My work often takes me beyond the Helpline, to attend meetings within the Asian community where I sometimes give presentations or training regarding issues affecting the Asian community and child protection.
I enjoy training and have jointly created a training course for the Asian Helpline, which looks at issues affecting the Asian community. The training is a joy to do and people are so interested and thirsty to learn. I have met some interesting people from all walks of life, which has enabled me to familiarise myself with other cultures' norms, values and beliefs.
Networking with other agencies is vital and I am interested in how they work in the South Asian community as well as other communities. I have met some strong women who have broken down barriers to achieve a service for diverse groups, trying to influence law and policy to help vulnerable people.
My motivation is that I am working on a helpline to protect children who may be at risk of significant harm, especially when children have called in and are distressed.
Once we received a call from a young Asian girl who could only speak Punjabi. She called the helpline because she was placed with her brother by a particular agency due to her brother alleging that their mother is forcing the girl into marriage. As the girl was able to speak to me in Punjabi, she was able to give her side of the story. She informed me that she was being forced into a marriage by her brother, not her mother. I was able to inform the statutory agencies of this. A few months later the girl called me back to thank me for my help and told me she was now back with her mother. Cases like this stress the importance of the work we do on the Helpline and how important it is for people to call us.
My future ambition is to work with children on a one to one basis and offer therapeutic support. The NSPCC is a huge organisation, their policy department campaigns and influences public policy which works to make a contribution toward legislation. This is a field I would like to be involved in, as the law plays a key role in helping us to protect children.
We are here to help and support families, not to break them. It is important to understand child abuse affects all communities and it's important that everyone works together to end cruelty to children."
Share this


Link to this
Printer Friendly