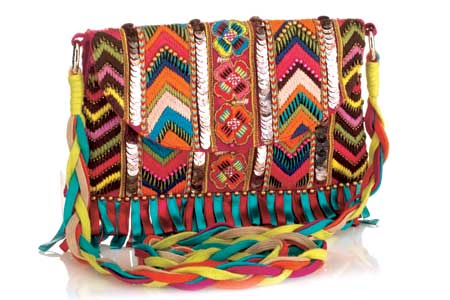 Cheyenne Chic
Issue 58 July 2009
Go native with printed cool cotton fabrics, suede beaded sandals and bags that will get you promoted to Head Chief style status!

Fashion Focus: Feathers, tasselled bags, gigantic gems, colourful bangles and beads galore!

Fashion Victim: Worn head to toe, this look can feel more like a fancy dress costume, so don't go to town with the feathers.
Click here to view the product gallery
Click here to return to the main article
Share this


Link to this
Printer Friendly