A Cut Above The Rest
Issue 58 July 2009
From rich velvet damasks and silk brocades, to transparent linens and natural canvases, Mariam Mahir presents a collection of classy cuttings in a series of mood boards. Take inspiration from the finest fabrics and wallpapers to create striking backdrops and put life back into your favourite piece of furniture.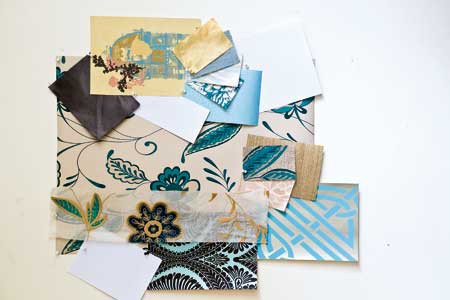 French Vanilla and Blues: Re-create a bygone era of lazy Sunday lunches and tranquil afternoon teas with shades of clotted creams and powdered pastels. Mismatched floral linens, silk brocades and Victorian lace trimmings enhance this period style.
Tip: Transparent drapes with floral prints make a beautiful bed canopy for an ethereal finishing touch.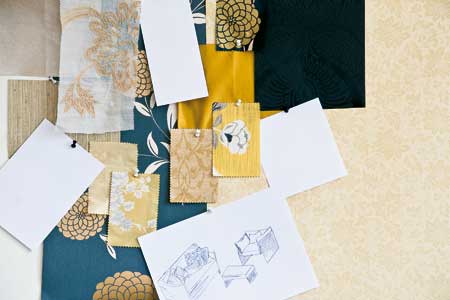 Majestic Mustard and Charcoal: This delectable duo adds a bold contrast to your home. Opulent damask walls and golden oriental florals create a sense of imperial splendour.
Tip: Use sheer wallpaper and drapes in small rooms as they reflect natural light onto surfaces, brightening up the space as well as creating an illusion of a larger room.
To read the full story, pick up issue 58 of emel Magazine and flick to the Interiors section
Share this


Link to this
Printer Friendly