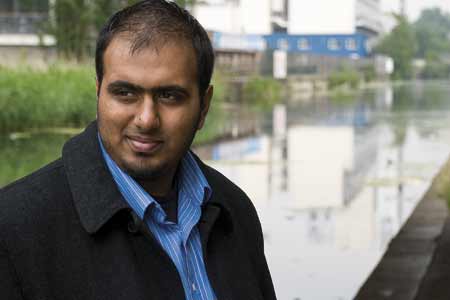 Watch this Face - Bilal Hassam
Issue 59 August 2009
Bilal Hassam, final year medic at Nottingham University, may have his head in Gray's Anatomy textbooks, but his heart is rooted in community work. The 22 year old from Leicester reels off a lengthy list: he is an executive member of FOSIS, and has coordinated huge scale events with Islamic Relief, Muslim Aid, Islam Expo, and many more. A graduate of the Young Muslim Leadership Programme run by the Oxford Centre of Islamic Studies and the Prince's Charities, Bilal was recently appointed as a strategic advisor for a national Muslim Youth work organisation, Hear MY Voice, and now writes for MuslimsInEngland.com blog.
Bilal's passion took him to a number of conferences on religious dialogue in Spain, Sweden and France. His impressive CV led Tony Blair's Faith Foundation to select Bilal as an Interfaith Youth Ambassador for the UN's Millennium Development Goals, receiving training across three continents.
One of the many plans Bilal has in the pipeline is a super-nasheed compilation CD under the Jamal Records label, featuring artists like Zain Bhikha, Outlandish, and The Sound of Reason. Becoming a doctor seems the least of his concerns.
Portrait - Steven Lawson
Words - Remona Aly
Share this


Link to this
Printer Friendly