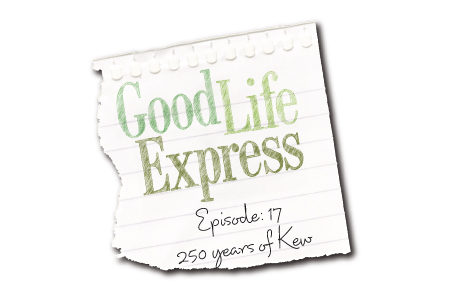 Good Life Express, Episode 17: 250 years of Kew Gardens
Issue 59 August 2009
The Queen has recently been digging at the Royal Botanic Gardens. Sarah Joseph wanted to know what Her Majesty had discovered.
The Royal Botanic Gardens in Richmond are celebrating their 250th anniversary. The Gardens, affectionately known as Kew, over three hundred acres of botanical delights and host thousands of species of plants, many of them rare and exotic.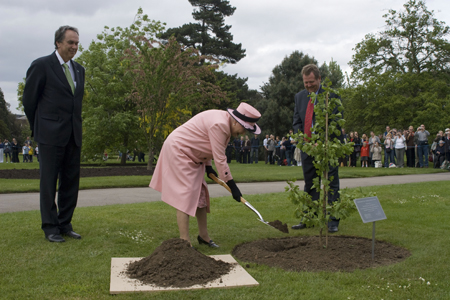 Founded in 1759 by Princess Augusta, the mother of George III, Kew is a world-leader in plant science and conservation, yet beside these rare wonders from all over the world, sit the everyday plants including – to my happiness – a mixed planting vegetable patch where lettuce sits side by side with marigolds, and old CDs swing in the breeze to discourage the birds.
Obvious landmarks at Kew are the two iconic glasshouses, the Palm House and the Temperate House. These magnifi cent structures fi ll the landscape and o_ er features that can never be replicated by the home gardener. Yet there is much to be learnt for the novice like me seeking inspiration and guidance for my humble patch, and the helpful ground staff always seem willing to answer a question from an inquisitive visitor.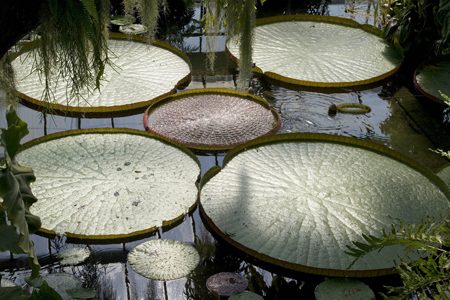 Whilst simply walking round Kew is inspiration enough for any gardener, there is real spiritualinspiration to be had from the treetops on the Xstrata Treetop Walkway 18 metres above the ground. Climb up to obtain an unparalleled vista of the site including Kew's magnificent assortment of trees. Being above the treetops allows you to be physically and metaphorically on top of the world. The trip to Richmond is worth it just for that particular experience.
There are plenty of refreshments on offer once you have exhausted yourself by walking around, or you can take a picnic and enjoy it on one of the lawns. On offer this summer are a number of family workshops as well as special events to commemorate the 250th anniversary.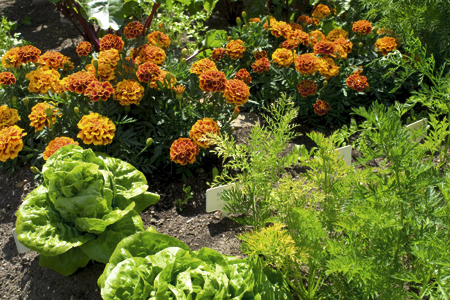 Whilst some gardens are definitely spring, summer or autumn gardens, Kew is one of those gardens which can be enjoyed in any season. So, once you have enjoyed the wonders of Kew in summer, I am sure you will want to enjoy it in autumn too. I know I will.
Pictures
Her Majesty, Queen Elizabeth, joins the anniversary celebrations and helps with the planting. images from the opening of the Palmhouse.
The giant lily pads are said to hold the weight of a child, although it's best not to try it out.
Mixed planting of lettuce and marrigolds keeps the pests at bay.
Click here to read Garden Notes - Little things to spice up your garden
Share this


Link to this
Printer Friendly