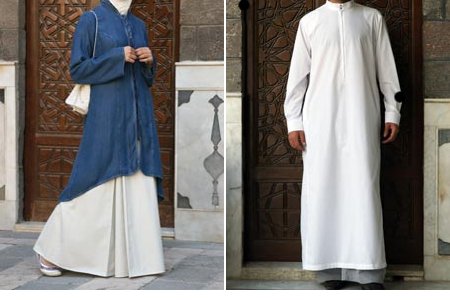 Behind the Seams
Issue 60 September 2009
Take a backstage peak at international Fashion House Shukr and discover how each phase implements Islamic principles resulting in tasteful pieces for the modest Muslim.
Design
The designer Tabassum who is based in Spain designs sleeved tops, maxi skirts and dresses, making the garments look attractive and contemporary, without them being overtly suggestive. Cuts like very low necklines are avoided.


Fair Production
Fair treatment of workers was an Islamic principle before the sweatshop-free clothing movement took off. SHUKR produces its clothing in-house where they can guarantee that workers are paid and treated well. They also facilitate a religious work environment, and workers pray in congregation. The pattern cutters and production team are based in Syria.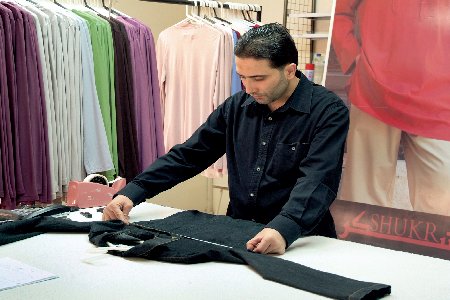 Photography and presentation
Rather than using sensuality to promote it's clothing, SHUKR takes great care in photographing clothing in a respectful, modest manner that is nonetheless artistic and attractive. Models' faces are not shown and provocative poses are avoided. Photography is done at scenic locations representing Islamic architectural history.
Share this


Link to this
Printer Friendly