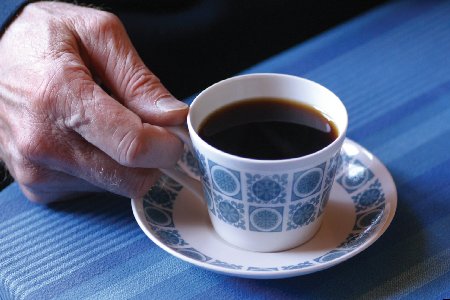 The Seed of Blessing: The Black Seed
Issue 2 Nov / Dec 2003
"hold onto the use of the black seed for in it is healing for all illnesses except death."
Sahih Bukhari Vol 7 Book 71, 592
Native to the Mediterranean, but cultivated in many parts of Africa, Asia and the Arabian peninsula, Nigella sativa or black seed is increasingly being recognised for its versatile healing properties. Discovered in Tutankhamun's tomb, the medicinal value of black seed oil was recognised as early on as the first century and it continues to arouse much interest today. Ibn Sina (980-1037) refers to black seed as the seed that stimulates the body's energy and helps recovery from fatigue. This holds true for Tibb (Islamic Medicine) health practitioners.
The rich nutritional value contained in black seed as discovered by scientific analysis also points to it as a great source of energy. From the Tibb health perspective, the black seed has an ability to maintain and restore body heat. Western diets, predominantly made up of cold foods, deplete the innate heat our body requires. Tibb holds the view that a reduced innate heat is the cause of most illnesses. The body, in losing energy, also loses its ability to fight off toxins, resulting in a greater chance of contracting illness. The above hadith, describes the black seed as having a healing for all illnesses. Illnesses arise because of a dysfunctional immune system. Modern research has found the seed to have the ability to boost the immune system and help fight infection. Useful for hypertension, digestive disturbances, bronchitis, asthma, allergies, hay fever, rheumatism and related inflammatory diseases, black seed oil has also been shown to improve anaemia, provide energy and increase mental alertness. It can be used to increase milk production in nursing mothers.
The seed oil has been used to treat skin conditions such as eczema and boils and is also used to treat cold symptoms. The many uses of black seed has earned for this ancient herb the Arabic approbation habbatul barakah, meaning the seed of blessing.
Note black seed products are not recommended during pregnancy, except under the supervision of a qualified medical practitioner.
Share this


Link to this
Printer Friendly