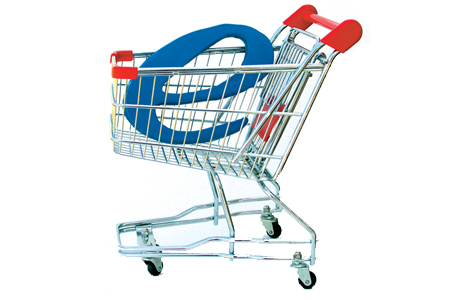 Instant Business
Issue 61 October 2009
E-commerce is the new way of business in the age of technology; producing even the most unlikely of entrepreneurs. Ayman Khwaja examines the recent boost in online businesses.
The age of technology has revolutionised our lives enormously. New methods of communication make access possible at all times of the day, from any corner of the world. The concept of communication has been remodelled to correlate with the fastpaced nature of our lives: from 24 hour friend surveillance on sites like Twitter, to face-to-face conversations around the globe through Skype; buying and selling on eBay and wedding guest lists on Facebook.
E-Commerce has become a phenomenon of recent years, after the amount of trade conducted electronically has grown extraordinarily with widespread use of the Internet.
With direct and instant exposure on a global scale, allowing direct access to clientele, e-commerce has become, potentially, the next gold rush for buying and selling. Entrepreneurs with a unique product are quick to invest in a website which exhibits their talent or skill. The Internet has become the sole source of information for many, thus creating a website has become an ideal way to communicate information. Basic websites with minimal html can cost £200 at the minimum if a private designer is used;
allowing for a small showcase with images, a short descr ipt ion and an order form which within minutes can transform you into a self-made business man/woman.
With this inf lux of interest in ecommerce, websites are even able to generate revenue through advertisement alone. Hosting a banner for a third party on a website is considered a form of direct advertisement, thus allowing for a small profit made through advertisement fees.
Originally, websites like eBay and Amazon were regarded as the leading e-commerce companies on the Internet generat ing sales of $204 billion.
However, following the birth of social networking sites like Facebook and Twitter, e-commerce has adopted a whole new meaning, becoming the fastest-growing trading platform the internet has ever seen.
"Facebook helps you connect and share with the people in your life", boasts the homepage for the leading social networking site. Attracting a record 132.1 million visitors in June 2008, Facebook has become a pioneer for communication in the continuously growing world of technology. No longer a platform for social interaction only, Facebook users have transformed the organisation into a trading ground. Armed with nothing but an internet connection, a PC and a Facebook account, self-made business men and women are reaping the benefits of tax and licence free trading.
So, how easy is it to set up your own business on Facebook?
Facebook undoubtedly generates an image of user-friendliness, having accumulated masses of users since its launch in 2004. Its standard functions and applications appear to operate in a simple and accessible way, thus making it the perfect vessel from which to create a business.
The first step is to create a Facebook group. The group will effectively showcase your product; containing images, a brief description pertaining to product specification, its price and perhaps details on its manufacturing. The group will also carry the contact details of the dealer and lastly, a payment method. The group administrator would then start their client list by inviting all their Facebook friends to join their group, which can comfortably number 500 or more.
When one friend joins the group, his or her friends are notified, thus generating interest. A group that sells similar products will list that group under a section entitled 'related groups', thereby increasing its profile. Within a matter of hours, a Facebook business owner could have a couple of hundred people not only aware of their group, but also interested in buying the products on offer. Unlike a website, any changes or updates made to the group in any capacity are sent as notifications to members of the group keeping the market fully updated at all times.
For online transactions in the e-commerce world, Paypal is the internet equivalent of American Express. Paypal allows for money transfers to be instant, at any time of day or night, seven days a week.
E-commerce, though beneficial in terms of keeping expenditure down, has its downfalls. Firstly, using social networking sites as a trading platform means that only those who have access to the world wide web and use it regularly will fall under the consumer range, eliminating outreach to those who are not familiar with or do not use the Internet. Similarly, many social networking sites are banned in countries all over the world including, Syria, China and Iran. Many consumers have also become cautious of online transactions, afraid of encountering fraudulent sellers thus resulting in reluctance to engage in e-commerce.
Ultimately, in the current economic climate, businesses from all sectors are suffering. However, the damage to e-commerce appears relatively low. As Internet surfing is regarded as leisure, buying online becomes a welcome relief and a thing of enjoyment as opposed to evoking feelings of guilt in consumers that high-street shopping usually does. There is always a significant part of the market that will remain cautious buying; however, there is no doubt that e-commerce facilitates the business of the day.
ONLINE BUSINESS CASE STUDIES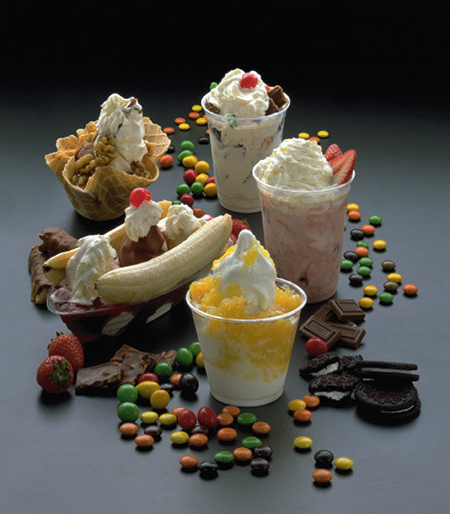 Munib Najib, owner of 'Cakes & Shakes'.
Before the launch of his ice cream and dessert parlour, Najib decided that he would use Facebook as a way of gaining recognition. He set up a Facebook group, added exclusive pictures of the restaurant before its opening and invited people to the grand launch, revealing discounted prices for the day. In a matter of hours, as friends of friends began inviting others to join the group, he had secured over 2,000 members. The turn out to the launch was evidently large and entirely successful. Of his marketing strategy Najib says, "I had used my Facebook status as a way of updating people on the progress I was making with the shop. Then I realised, it would be much more effective if I made a group that could provide more information for people. Using the group for marketing paid off in the end, it's like the butterfly effect – it just keeps going on and on. After the launch, I started updating the page on new flavours we were going to introduce and getting people to vote on their favourite desserts. Field research is of utmost significance in a business; you need to know what your target market wants. I encourage people to write on the wall of the group and leave comments and suggestions."

Aneela Butt, Muhibba: Contemporary Islamic Art
Encouraged by her family to consider selling her art, Aneela decided to approach some local retailers. She was flattered to discover how impressed they were with her Islamic calligraphy and asked for her website address to view the rest of her collection. Unable to admit she wasn't a computer whiz and certainly didn't have her own website, she went home and did some research. Realising that she'd gain a much larger outreach with her website, she decided to invest in website. "Within a couple of days of my website going online, I already had two web orders for my canvas prints. Since then, I've been getting orders from all over the world – LA, Bahrain, China –it's really quite unbelievable. I would never have imagined success on a global scale. I'm really glad I looked into e-commerce."
Share this


Link to this
Printer Friendly