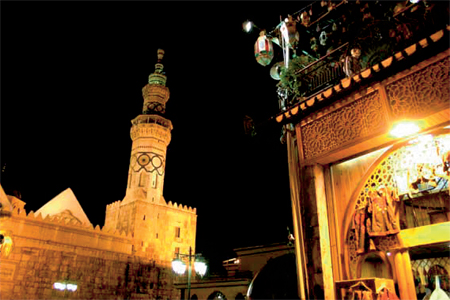 Road to Damascus
Issue 62 November 2009
This mythical city of the Orient is known for its history. Joseph Downing discovered that the pundits are definitely not wrong; take the road to Damascus and you will not regret it.
Since 10,000 BCE, Damascus is one of the oldest continually inhabited cities on earth. Unsurprisingly, this means it has seen more than its fair share of dynasties, civilisations and armies; passing between the Babylonians, the Persians and Alexander the Great. The New Testament narrates that Saint Paul was on the road to Damascus when he received a vision and was struck blind, at which point he converted to Christianity. Tradition holds that he was later to escape the city by being lowered out of a window in a basket, now commemorated with a Chapel at Bab Kisan. Saint Thomas also lived here and several Popes including John V and Gregory III were born in Damascus.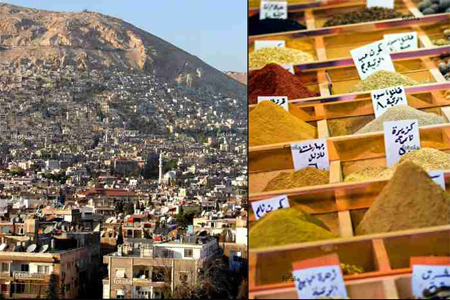 Damascus City Spices on display in the market
The city now embraces its own character of winding, narrow streets and has moved away from the Greco Roman pattern of long, straight streets. Modern Damascus is a thriving city of between 1.5 and 5 million, although this estimate is climbing with an influx of Iraqi refugees arriving from the Persian Gulf. It is also home to a thriving and lively art scene, centred in the once dilapidated old Jewish quarter, and was the Arab Capital of Culture in 2008. For visitors its centre is compact, with the main areas of interest being concentrated in the old city and the downtown area to the west of it, with only two exceptions,
the Sayyidah Zaynab Mosque and the view of the city from Jebel Qassioun.
To read the rest of this exciting travel feature, get your latest issue of emel magazine>
1) Delivered to your door for only £3.50 with FREE Postage and Packaging
You can get your latest issue of emel with FREE Postage & Packaging.
Contact us now and we will send you the latest issue of emel for £3.50, with absolutely no extra cost for postage and packaging.
Call us on 020 7328 7300 or email info@emel.com
2) Find your Local Stockist
Your latest issue of emel is also available in stores nationwide including WHSmith and Borders.
3) Subscribe for one year - now only £29.95
You can subscribe for only £29.95 (that's 50% off the standard UK subscription price) and get 12 issues delivered straight to your door, every month..
Call us on 020 7328 7300 or email info@emel.com
Share this


Link to this
Printer Friendly