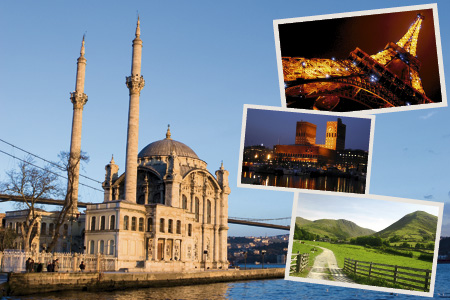 A short hop to happiness
Issue 65 February 2010
It's easy to get lost in work and domestic chores. Get back in touch with your loved one on a short hop romantic break for two in four beautiful destinations.
A city built by Kings, this Norwegian capital resembles a green paradise.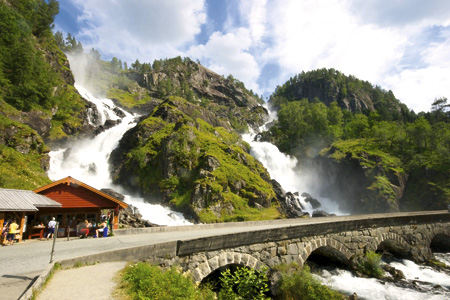 Oslo
A metropolitan city with a traditionally old-fashioned heart, Norway's capital is most definitely the perfect destination for a 21st century romantic. As one of the largest cities in Europe, but with a small population, Oslo is the sole European capital that boasts the 'old' way of life; encouraging it's visitors to walk, cycle, sail and ski around it's vicinity to soak in the Norwegian culture. With above eight inches of blissful snowfall in February, this otherwise green-haven is transformed into a winter wonderland during the cold season. Oslo's main ski resort, Tryvann Winter Park, boasts an impressive 14 slopes and seven lifts as well as offering both alpine and telemark skiing and snowboarding. Warm up after a ski on the slopes by sharing Lefse; a Norwegian delicacy that resembles a potato pancake with butter, cinnamon sugar or berry jams. Norway's trademark is its fjords and the Oslofjord, a bay in the south-east of Norway offers magnificent views looking out towards Marka; the forested hills which rise above the city, producing a stunning shape of a giant amphitheatre.
Norway has many candy coloured mosques fitting into the traditional local architecture, but its first mosque is located in Oslo. Referred to as the 'Islamic Cultural Centre', the mosque was opened in 1974 and is currently the largest mosue in Norway, with over 5000 members.
With over 300 stunning lakes, luscious green hills and towering mountains, Oslo's beauty is an enchanting wonder to enjoy with the one you love.
To read the rest of this feature, get your latest issue of emel magazine>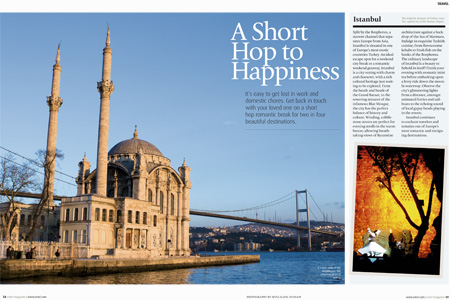 1) Delivered to your door for only £3.50 with FREE Postage and Packaging
You can get your latest issue of emel with FREE Postage & Packaging.
Click here for terms and conditions
Call us on 020 7328 7300 or email info@emel.com.
2) Find your Local Stockist
Your latest issue of emel is also available in stores nationwide including WHSmith and Borders.
3) Subscribe for one year - now only £29.95
You can subscribe for only £29.95 (that's 50% off the standard UK subscription price) and get 12 issues delivered straight to your door, every month..
Call us on 020 7328 7300 or email info@emel.com
Share this


Link to this
Printer Friendly