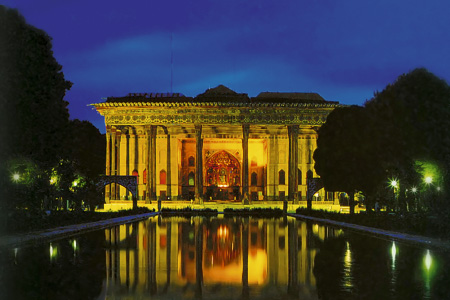 An Admirable Reflection
Issue 65 February 2010
Chehel Soutoun is one of the many wonders of Isfahan. Here, emel uncovers the many layers of its beauty.

Isfahan, once the capital of Persia, is known as Half the World. Its architectural beauty stands as a testament to the genius of the cultures and traditions which crafted its great buildings. Amongst its great buildings is a royal pavilion completed by Shah Abbas II of the Safavid dynasty in the 17th Century. The pavilion is known as Chehel Sotoun, meaning Forty Pillars, for its 20 slender columns are reflected in an elegant pool giving the illusion that there are 40; with the number 40 symbolising respect and admiration. The pavilion, once used by kings for entertaining and receptions has some stunning frescos, currently being restored following the defacing with whitewash by the Afghan occupation of Isfahan in the 18th Century...
To enjoy the rest of this feature, get your latest issue of emel magazine >Read Below<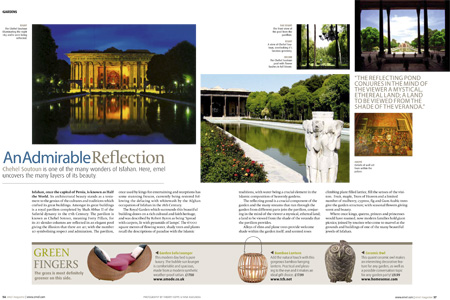 1) Delivered to your door for only £3.50 with FREE Postage and Packaging
You can get your latest issue of emel with FREE Postage & Packaging.
Click here for terms and conditions
Call us on 020 7328 7300 or email info@emel.com.
2) Find your Local Stockist
Your latest issue of emel is also available in stores nationwide including WHSmith and Borders.
3) Subscribe for one year - now only £29.95
You can subscribe for only £29.95 (that's 50% off the standard UK subscription price) and get 12 issues delivered straight to your door, every month..
Call us on 020 7328 7300 or email info@emel.com
Share this


Link to this
Printer Friendly