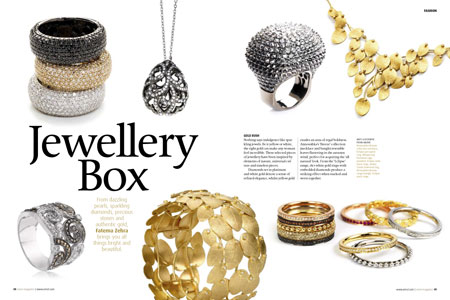 Jewellery Box
Issue 65 February 2010
From dazzling pearls, sparkling diamonds, precious stones and authentic gold, Fatema Zehra brings you all things bright and beautiful.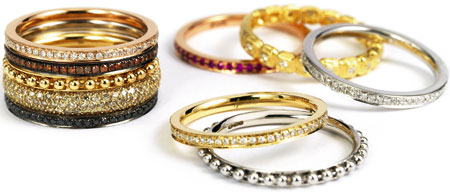 Gold Rush
Nothing says indulgence like sparkling jewels. Be it yellow or white, the right gold can make any woman feel incredible. These selected pieces of jewellery have been inspired by elements of nature, universal culture and timeless pieces.
Diamonds set in platinum and white gold denote a sense of refined elegance, whilst yellow gold exudes an aura of regal boldness. Annoushka's 'Breeze' collection (necklace and bangle) resemble leaves fluttering in the autumn wind; perfect for acquiring the 'all natural' look. From the 'Eclipse' range, 18ct white gold rings with embedded diamonds produce a striking effect when stacked and worn together.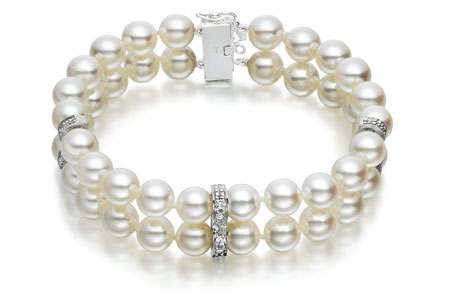 Pearls Paradise
Pearls are universally known as the symbol of classic beauty. It was once said that 'the pearl is the Queen of gems and the gem of Queens'. Thus a simple string of pearls offset with a few diamonds can add a touch of class to any look...
To enjoy the rest of this feature, get your latest issue of emel magazine >Read Below<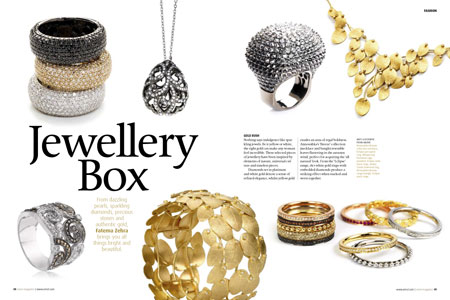 1) Delivered to your door for only £3.50 with FREE Postage and Packaging
You can get your latest issue of emel with FREE Postage & Packaging.
Click here for terms and conditions
Call us on 020 7328 7300 or email info@emel.com.
2) Find your Local Stockist
Your latest issue of emel is also available in stores nationwide including WHSmith and Borders.
3) Subscribe for one year - now only £29.95
You can subscribe for only £29.95 (that's 50% off the standard UK subscription price) and get 12 issues delivered straight to your door, every month..
Call us on 020 7328 7300 or email info@emel.com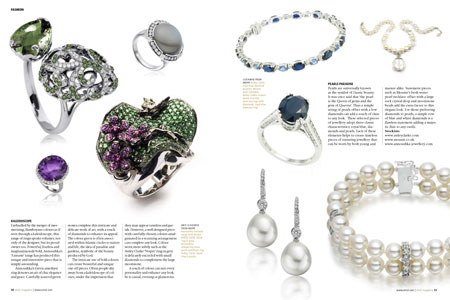 Share this


Link to this
Printer Friendly