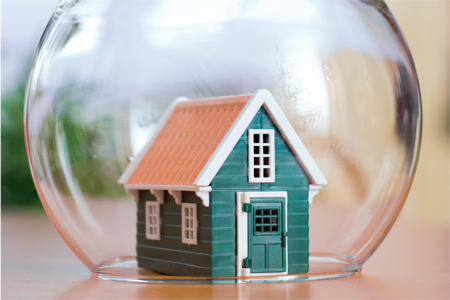 Well Covered
Issue 65 February 2010
In a time of financial instability, there is an increased search for financial advice. Personal banker Taimoor Mirza provides answers to a father who wants to make sure his family is protected.
Q) "My wife and I have two children and a £135,000 mortgage. I am self-employed and want to take out protection for my family. What do you advise?"
A) In the current economic climate, it is only natural that you will be concerned about your assets. Taking out protection, otherwise known as 'insurance', can provide a sense of security. As with all types of coverage, the insurance quote will vary according to your age, lifestyle & medical history. For example, smokers premiums are much higher, as well as those who may have hereditary medical problems.
There are many different kinds of insurance available, but the following four are the standard packages offered by banks, building societies and insurance companies nationally.
Life Protection (Assurance)
The 'Life Protection' package covers you in the event of death and it is generally advisable to cover both parents rather than just the bread winner. There are two types of life assurance - Level Term Assurance (LTA) & Decreasing Term Assurance (DTA). LTA generally tends to be more expensive than DTA, however the level of cover stays the same throughout the term of the policy and thus it's a good policy to have if you wanted to cover yourself for the same amount through the term of your mortgage. DTA only covers you for the level of debt you have, therefore as during the term of your mortgage the amount owed decreases, the amount covered for also decreases. The premium stays the same, however, which is lower than that of LTA.
For example, if you die with an outstanding mortgage that's half way through and you had taken out LTA cover, the outstanding amount of your mortgage would be £65,000. But as the original mortgage was £135,000 this is the total sum that your beneficiaries would be entitled to. Therefore your mortgage would be paid off completely and your family would receive £65,000 as a lump sum. Alternatively if you decide on a DTA policy, then only the outstanding amount of the mortgage (£65,000) would be covered and your family would receive no lump sum.
Both assurances have guaranteed pay outs in the event of death and are exempt from Capital Gains Tax and the money goes directly to the beneficiary. Of course there are instances where the payout will be deemed invalid. These are usually in the event of the insured committing suicide or if death is caused as a direct result of alcohol or drug abuse.
Generally speaking, you must be between the ages of 18 - 65 to take out this kind of insurance, and once the policy period has lapsed and if you are still living, no amount of money will be repaid to you.
To enjoy the rest of this feature, get your latest issue of emel magazine >Read Below<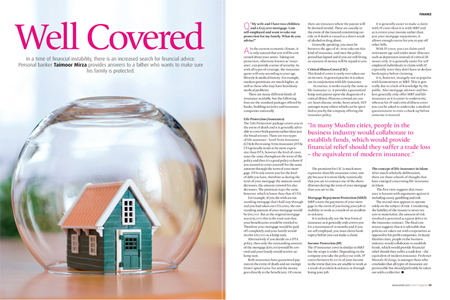 1) Delivered to your door for only £3.50 with FREE Postage and Packaging
You can get your latest issue of emel with FREE Postage & Packaging.
Click here for terms and conditions
Call us on 020 7328 7300 or email info@emel.com.
2) Find your Local Stockist
Your latest issue of emel is also available in stores nationwide including WHSmith and Borders.
3) Subscribe for one year - now only £29.95
You can subscribe for only £29.95 (that's 50% off the standard UK subscription price) and get 12 issues delivered straight to your door, every month..
Call us on 020 7328 7300 or email info@emel.com
Share this


Link to this
Printer Friendly