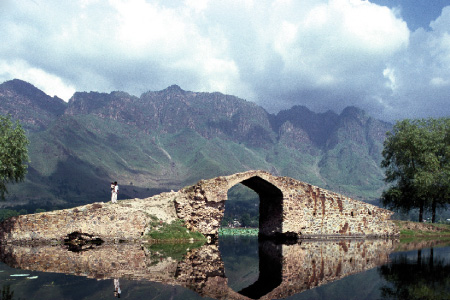 International Gardens - Kashmir, The Mughal Gem
Issue 68 May 2010
The final in our series of International Gardens hails from the Kashmir Valley. Nishat Bagh is known as the 'garden of delight'.

Built in the early-seventeenth century, one year after construction on Emperor Shah Jahan's Taj Mahal had begun; architectural engineer and father-in-law to the Mughal leader, Asaf Khan completed the assembling of the outstanding Nishat Bagh in contest to Shah Jahan's majestic tomb. Khan's objective when creating the garden was based on rivalry against Shah Jahan, however Nishat Bagh, which translates from Urdu as 'Garden of Joy', exhibited his dedication to the garden to such an extent that the Mughal Emperor used it to influence the further development and completion of the solitary yet stunning Taj Mahal that emasculates Khan's work of art.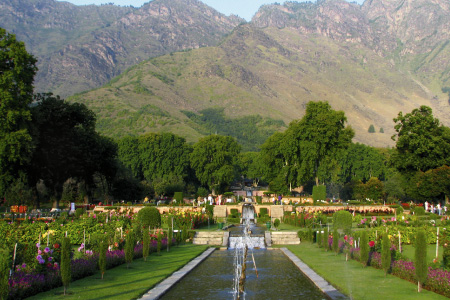 The twelve descending terraces of water and flowers
As the garden forefronts Kashmir Valley, a 13 foot wide canal flows towards the vast scenery of the Himalayan peaks an astounding sight to behold at first glance. Situated on the eastern side of the Dal Lake, Nishat Bagh stands as the second largest Mughal garden in the Kashmir Valley establishing itself as one of India's greatest Islamic structures.
Thriving in rich colours of deep yellows and brilliant reds, along with architecture boasting numerous water springs and cascades; Nishat Bagh displays inherent qualities of Persian architecture. Khan arranged the garden in twelve terraces to be based on the design of the Chahar Bagh, the four gardens avenue in Isfahan, Persia, nevertheless Nishat Bagh is split into simply two separate divisions, the public garden and the private garden restricted from public viewing. The terraces are all vitally interconnected with one terrace ingeniously leading into the subsequent one whilst each terrace displays individual radiance and innovation. Nonetheless, from all twelve of the finely hand-crafted terraces, it is the second one that attracts the most attention. Located in view of twenty-three niches provided in the arched alcove behind the largest falling cascade; this exquisite terrace showcases the impressive creativity of its designer from every aspect proving Islamic architecture's celestial ranking.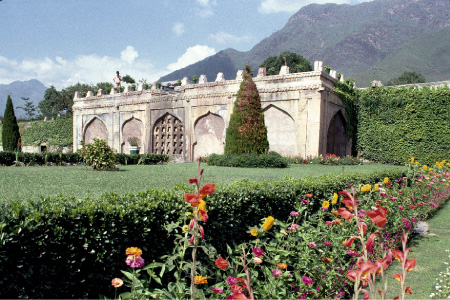 View from the second terrace looking northeast at the projecting foundation wall of the now-removed baradari.
Nishat Bagh exhibits an innumerable range of flowers from stunning rose bushes and immensely tropical colours, to small and understated Persian lilacs and pansies of pastel colours; displaying a softer, calmer countenance for the garden. These two contrasts give the garden a flow of diversity that can be noted as lacking in many other gardens universally. Thus, the qualities and characteristics that Nishat Bagh holds are ones that bring an undeniable energy to the garden determining it as one of India's finest exhibits.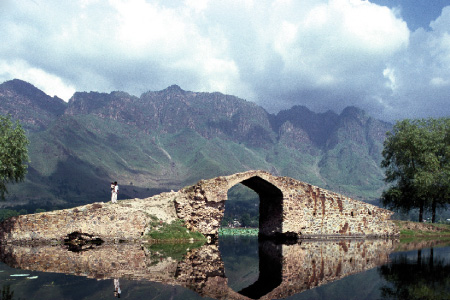 General view looking east on Lake Dal, showing one of its stone bridges.
Photography Mckay Savage. & Professor William J. Mitchell (courtesy of Archnet)
Click here to enjoy our other garden features.

Share this


Link to this
Printer Friendly