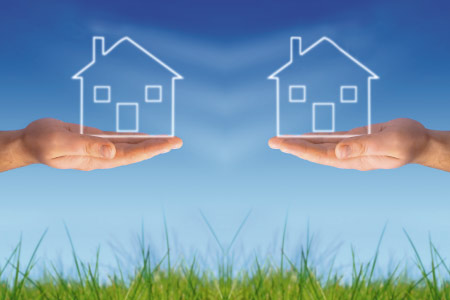 Second Home
Issue 68 May 2010
The property market changes like the weather, leaving it impossible for buyers to determine whether their investment will be a beneficial one. Financial advisor, Taimoor Mirza sheds light on the current state of the property market.

Q: "I'd like to buy a second home. What's the property market like right now? Would it be a good idea to make an investment?"
The property market has picked up compared to this time last year. However, it did see its first dip since April 2009 in February this year. Prices dipped by 0.3% but that did not stop annual inflation rising to 7%. According to figures released by Nationwide Building Society, house prices rose by an average of £3,000 in March. The report indicated that there had been a rise of 0.7% compared to the dip seen in the previous month. The average property now costs £164,519, which is a significant increase of more than £16,000 compared to the recent low average seen in February 2009.
February's dip was not seen as being too alarming as the turn of the year is generally seen as a quiet period in the housing market. The increase in March suggested it as being a progressive move in the housing market.
What really depends is what your purpose is for buying a second property. Is your second home a holiday home, is it for the purpose of letting or is it a fixer upper and therefore an investment?
Currently, the rate of approval for mortgages for first time buyers is nowhere near the amount seen two to three years ago. Even though the market appears to be picking up, what may be interesting to see is what effect the upcoming election has on the market. A change of government and a subsequent change of policy may have some impact on the rate of inflation, which would then reflect on the housing market.
If you are looking to purchase a holiday or a country home, it may come down to the area you are purchasing in. If it's an area you love, then the investment will no doubt be more beneficial. However, if you're half-hearted and not convinced the location is ideal, it's best to avoid making any long-term commitments.
If you are looking to purchase a buy-to-let, then the current property market would work in your favour. Prices are not expected to decrease and certainly not to the extent they did earlier this year. Yet in the event that they do, as long as you have tenants, you can easily ride the storm out since your mortgage payments will be taken care of via the second income provided by the tenants and it is highly unlikely for anyone to fall into negative equity.
The same can be said for those looking to purchase properties which require extensive work. If you have the funds to pay for the repairs and you genuinely do find a bargain, then it is a good time to buy as depending on the work carried out and your ultimate plan for the property (whether it is to rent it out, sell it after the repairs or sell your current property & move into the new one) you would have genuinely added value to your property.
Another good reason to buy for the latter two groups is the concrete knowledge that the UK has an ever growing population, all of whom require a roof over their heads! The majority of these individuals cannot afford a property of their own and thus there is always the opportunity of securing a continuous second income from a property and like any investment, it takes time to receive the necessary dividends.
Having said this, if you are looking for a quick return, now is definitely not the best time to buy as a return may not yield much. Although a long term investment in the property market wouldn't go amiss. For the more cautious buyer, however, it may be best to wait until the end of the elections.
Always bear in mind that some areas are more expensive than others. Any form of investment, like many other things, is a leap of faith. It's important to thoroughly do your research not only into the property in question, but the area too.
To check out more of our informative finance articles, click here.

Share this


Link to this
Printer Friendly