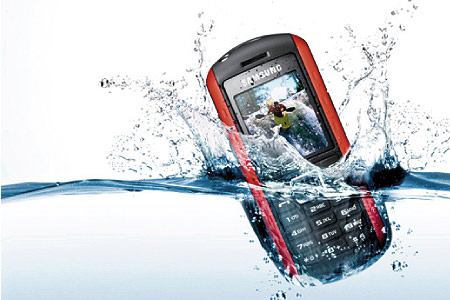 Geek Shaykh - Underwater gadgets
Issue 70 July 2010
Don't get caught out in the deep end. Robi Chowdhury dives into a selection of useful gadgets that are ideal for using underwater.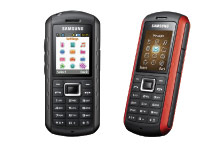 Samsung Solid Extreme
The Bear Grylls of phones
I met someone last year who had taken one of these phones to Umrah with him. He described it as the ultimate Hajj phone: tough as nails and able to endure the heat. The Samsung Solid Extreme could very well be coined as an all terrain phone; sporting a tank-like exterior that allows you to reach a depth of up to one metre under water for over 30 minutes. It can also tolerate blowing rain, salt, humidity, vibration, as well as extreme temperature differences. It features a powerful working flashlight that you can actually use in the dark. Under the surface is a fully working phone that showcases noise cancelling technology, video calling, bluetooth connectivity, an FM-radio, audio and video player (10mb of memory and supports microSD CARDS) and a 1.3 megapixel camera.
£80.95 www.handtec.co.uk
PROS
✔ Tough as nails and great for camping adventures
✔ Noise-cancelling feature
CONS
✗ No GPS!
✗ Chunky design might be off putting for some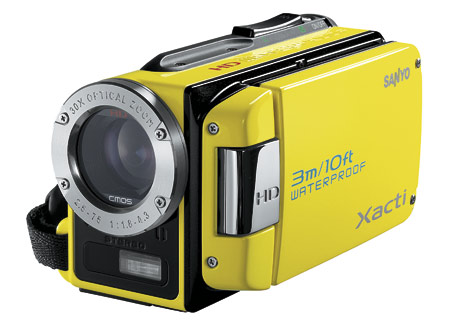 Sanyo VPC-WH1
Shoot dolphins in style
The Sanyo VPC-WH1 had its first debut at the Gadget Show Live event in Birmingham last year. I remember walking past Sanyo's stall where they had submerged a number of these camcorders into a large fish tank. At first I thought they were dummy models, until I saw the footage being displayed at a monitor nearby. The WH1 is submersible to under 3 metres of water. The ports are encased with rubber gaskets and the lens is sealed to protect it from the elements. The WH1 boasts image stabilisation technology and can shoot at 720p at 30fps and has an optical zoom of 30x. It definitely is a cheaper alternative to deep sea diving cameras that would normally cost a fin and a tail to buy. £169 www.play.com
PROS
✔ Being able to shoot at 720p underwater
✔ Affordable price for what it can do
CONS
✗ Not fantastic in low-light situations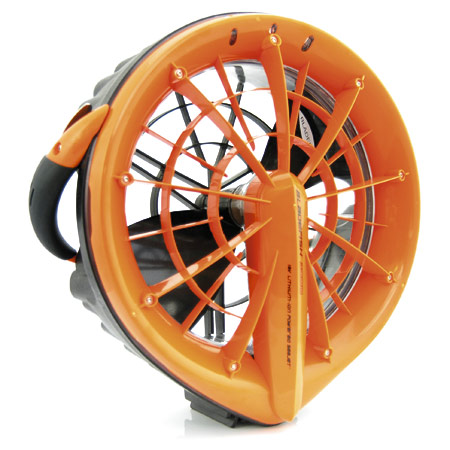 Bladefish Seajet Scooter
Flippers no more

If you are planning on scuba diving or snorkelling anytime soon, check out the Bladefish Seajet scooter. With a name like that, you can't go wrong. When you're amongst friends who are flapping their way through the water, you'll be gracefully gliding at speeds of up around 4km an hour for up to 40 minutes at a time. Agreed, you won't be winning Olympic Gold medals any time soon, but you'll make swimming look cool. With the scooter, you can reach depths of up to 30 metres under water with ease. It also comes with a heavy duty bag and only weighs 4.7kg for easy carrying.
Perfect for your next cruise.
£299 www.firebox.com
PROS
✔ Great for coral reef exploration
CONS
✗ Pricey alternative to flippers
DeenScreen - What we found on the net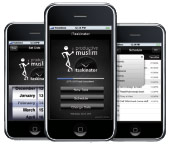 Productive Muslim
This is a really useful website that sets out to inspire people to become productive through Islam by applying a range of tried and tested techniques. They have an iPhone app called the iTaskinator that schedules prayer times in-between the daily hustle and bustle of life. The blog is innovative and doesn't come across as being preachy. Check it out!
www.productivemuslim.com
Vakil Blog
This is an inspirational blog by two young bloggers named Arif and Ali who offer helpful pointers into productivity and spirituality. They do this by writing short posts and illustrating comic strips that teach important lessons on day to day life.
www.vakil.org

TechNote - The Writing's on the Wall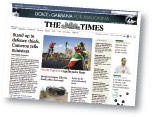 I always find it interesting to know how people consume the news. Last month when the flotilla raids happened en-route to Gaza, the media bubble began to erupt initially through the internet. As soon as it had happened, news spread like wildfire with thousands of people beginning to Tweet status updates and writing on each others Facebook walls. A stream of information began to pass from one continent to another. Many TV channels were trying to catch up with what was going on at the time. This was a perfect example of how information is passing now through the masses (courtesy of the World Wide Web) rather than being funnelled by selective mainstream media bodies.
 Now that Rupert Murdoch has chosen to throw the first punch at trying to herd people into paying for news online, a battle is set to ensue with the old guard media standing off against the new media folk. By building a wall (ironic choice of naming - pay-wall) inadvertently it will end up ceasing the conversation that people are being able to have now and we'll only be able to hear what a few people have to say.
 Knowledge has always been power, however now that we have tasted freedom in the form of sharing that knowledge, are we ready to pay for it? Or is there no going back?

Share this


Link to this
Printer Friendly