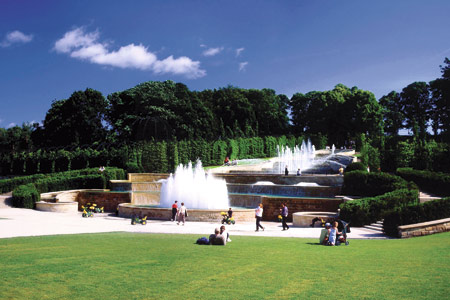 The Water Garden
Issue 70 July 2010
Described as 'the magical landscape', Alnwick Garden is one of the most popular water gardens in Britain.
Photography RBG. KEW & Peter Gasson
A magical landscape born from a unique idea, The Alnwick Garden is one of the most popular water gardens in Britain.
Landscaped by Capability Brown in 1750, known as 'England's greatest gardener', Alnwick Garden is labelled the most exciting contemporary garden on earth. Home to the country's largest collection of European plants in the confines of its Ornamental Garden, it is a popular spot for families to visit – with plenty of chances to get wet and play.
The contemporary Alnwick Garden has been created by Jacques and Peter Wirtz, who are celebrated international garden designers from Belgium. The Alnwick Garden is a vibrant place, with beautifully landscaped gardens, magnificent architecture and unique features, all brought to life with water.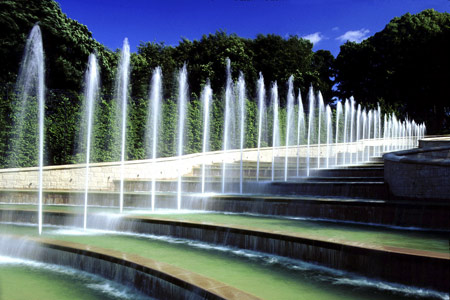 Regarded as a wholly interactive garden, Alnwick houses just under 20 different features to explore and discover. Of these, the tree house is one of the most popular; built from Canadian cedar, Scandinavian redwood and English and Scots pine. The tree house is one of the largest wooden tree houses in the world. With walkways in the sky offering magnificent views over the garden and wobbly rope bridges, it is an enjoyable feature for the entire family.
At the heart of the tree house is a beautiful restaurant; with a roaring log fire in the centre of the room, tress growing through the floor and handcrafted furniture. At the top of the tree house is the nest, a hideaway for private dining and small parties. All the food is locally-inspired, adding a touch of authenticity to the entire experience.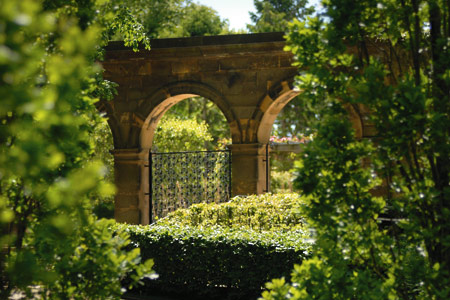 The garden's main attraction, however, is the Grand Cascade. As the centrepiece of the garden, the Grand Cascade is a magnificent tumbling mass of water, which creates regular water displays. Surrounded by hornbeam pergolas, the Grand Cascade is built from local Darney stone. It is estimated that every minute, 7260 gallons of water tumble down a series of 21 weirs. Jets of water shoot high in the air and splash on the terrace as children run underneath them and the water is then filtered, recycled and made available for use in the next water display.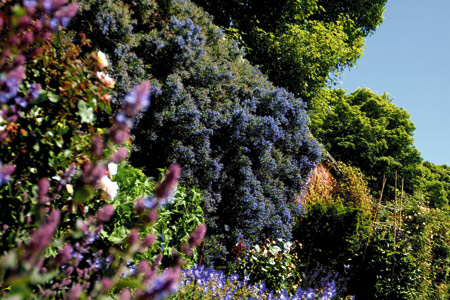 A garden for all seasons, Alnwick is a green haven for the entire family to enjoy. Still in its final phase of development, with more gardens and a play area to be established, this landscape is a magical treasure for those looking to escape the hustle and bustle of city life this summer.
Share this


Link to this
Printer Friendly