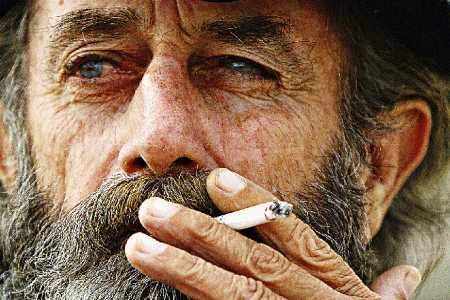 Film Festival - Mosaiques Festival of World Culture
Issue 71 August 2010
Review by 
Mohammed Elshimi
This year's Mosaiques Festival of World Culture delivered an explosive programme of films from over 15 countries. Hosted by the Institute Français in London, the festival brings the diverse range of cultures from places like Morocco, Brazil and Bulgaria closer to home and to the screen. This rich tapestry of world cinema offered an opportunity to view an assessment of current global trends from the post-colonial landscape.
The absence of a meaningful and purposeful existence in a multi-complex, post-modern, and globalised world is examined in the Bulgarian film 'Eastern Plays'. This prognosis is delivered through the inner sufferings of the main character, Christo. The banality of daily life in Sophia is interrupted by an episode in which Nazi thugs attack a Turkish family and what follows. While the film offers both an unfamiliar and remarkably familiar insight of local Bulgarian issues - youth unemployment, political corruption, and fascist groups- it is director, Kamenev Kalev's analysis of modern life that echoes silently with the viewer. While it avoids moral preaching, the film subtly prescribes a role for faith and love in overcoming the spiritual and emotional vacuum of the modern world.
Meanwhile, the political and feudal legacy of a dynasty post-colonialism is explored in the documentary 'Bhutto' by Jessica Hernandez and Johnny O'Hara. 'Bhutto' compares the glories and tragedies of the Bhutto family with the story of the Kennedys in America in the broader context of Pakistan's troubled history since independence in 1947. The outcome is a powerfully moving, intriguingly informative, and entertaining experience. However, given that Benazir paradoxically symbolised both hope and corruption, the film fails to explore honestly the divisive impact of her legacy; nowhere in the film for example, was there an attempt to reflect on how political dynasties can both create and undermine a national identity. One-sided and biased portrayal aside, it is a wonderfully executed film that guarantees to have the film-goer leaving knowing a little more about the complexity of the situation in Pakistan.
All in all, it was a shame that the Mosaiques Festival was a subdued and quiet affair, which says more about the publicity of this event more than the attraction of films on offer. The beautiful insight and intellectual agility of world cinema, often missing in many mainstream films, makes the next edition of Mosaiques Festival a must-see event in your calendar.
Share this


Link to this
Printer Friendly