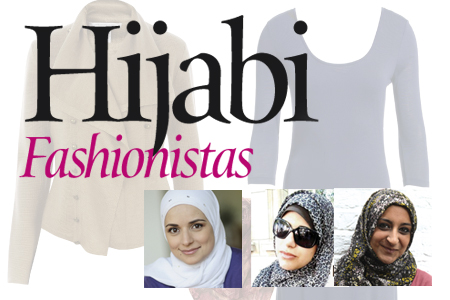 Hijabi Fashionistas
Issue 72 September 2010
Fatema Zehra and two other hijabi fashionistas describe their memories of fun-packed Eids, full of colourful clothing, family and great memories and line up some of their top fashion favourites for a more casual Eid.
Jana Kossaibati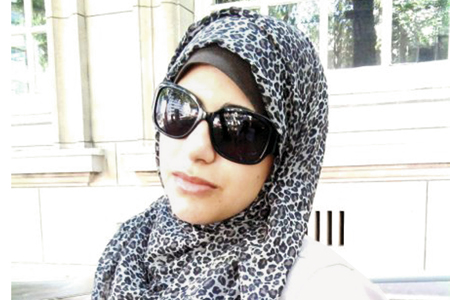 "Eid for me has changed over time. As a child, I attended an Islamic primary school where prayers were a regular part of our everyday schedule, and holidays were organised around the two Eids. My school would always have little parties for each class, where we got to wear our own clothes and played games and ate a ridiculous amount of cake.
Fast forward a few years and taking Eid day off at medical school seems more of a luxury than a God-given right! Missing lectures is one thing, but if an assessment happens to fall on that day, I can't expect much sympathy. With two younger siblings, it can be hard to make them 'feel Eid', however that does mean that we're more likely to branch out an attend community events."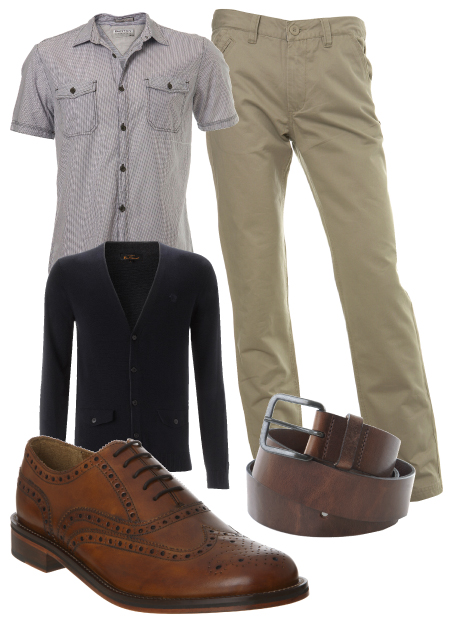 Above
Chino trousers, £25, Stripy shirt, £22 both at Burton; Cardigan, £60 at Ben Sherman; Braxton brogues, £90 at Bertie; Leather belt, £128 from Rag and Bone at Matchesfashion. mens dress shirts
Below
Knitted cardigan, £32 at Topshop; Grey Maxi dress, £65 at Warehouse; Grey scarf, £16.99 at Bellissima Scarves; Carvela Black Alex Ankle Boots, £69, Crystal cluster ring, £10 from Jon Richard both at Debenhams; Cassia medium hobo, £55 at Fiorelli; Metal sheen metal and mirror bangle set, £13 from Oasis at ASOS.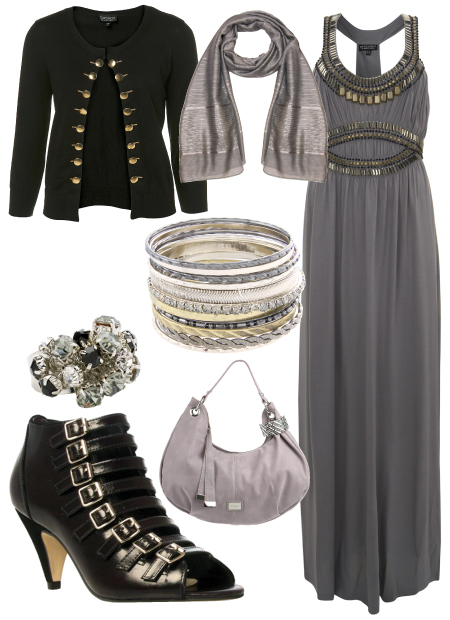 Mariam Sobh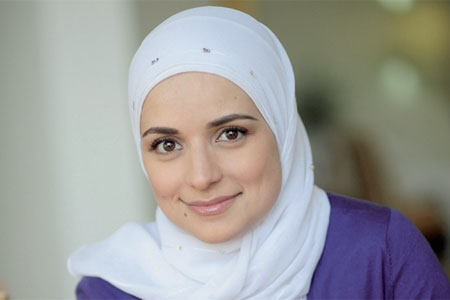 "Eid is a special time because it's a chance to celebrate with friends and family. I love to use the holidays to host an open house where anyone is free to drop by between a certain time. It's such a nice feeling to have people over and share in the food and festivities. I also like to reach out to new people in the community who may not have family to celebrate with as well as to my non-Muslim friends, family, co-workers and neighbours. I believe that sharing in ones traditions and holidays is one of the best ways to reach out to others and it shows just how similar we all are. Who can pass up a good meal, great conversation, and a warm home?"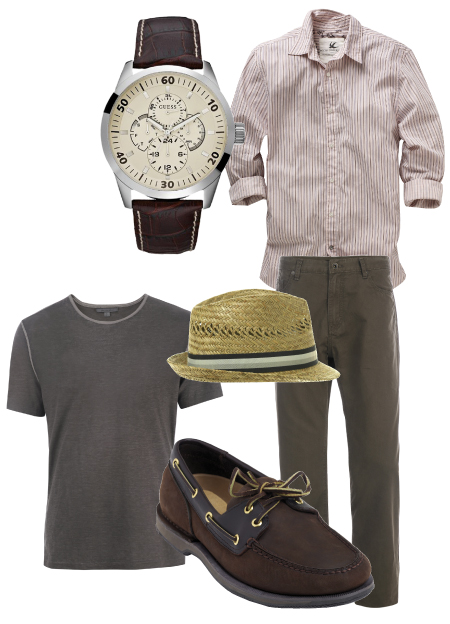 Above
Brown trousers, £168 from John Varvatos Star USA; Brown t-shirt, £118 from John Varvatos, both at Matchesfashion; Pink striped shirt, £38 from John Rocha, Leather strap watch, £110 from Guess; Dark brown boat shoes, £80, all at Debenhams; Straw Trilby, £12 at Topshop.
Below
Maxi slip skirt, £40; Knitted lace back shrug, £45; Peach lace ballerina pumps, £75; Peach vest, £28; Fabric and pearl necklace, £25 all at Topshop; Candy floss silk scarf, £24.99 at Aab.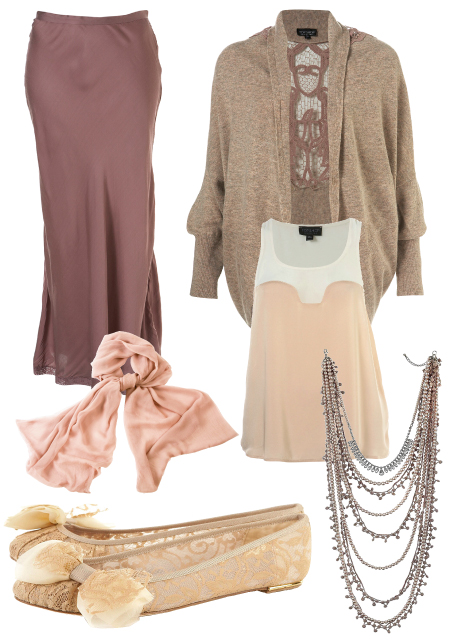 Fatema Zehra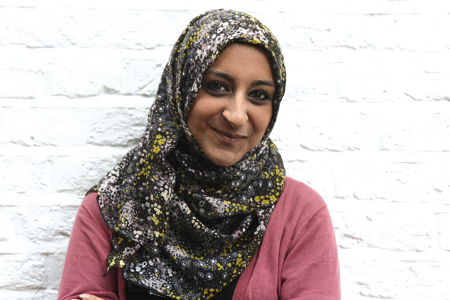 "As a child on the night before Eid, my mum would sit us down, and we'd design Eid decorations for the house. One year, we made stain glass window designs using colourful tissue paper and black craft paper. We cut out a moon and stars, and a sign that said 'Happy Eid' over the dome of a mosque. Over the years, they've become more refined, with white fairy lights and a twig tree with simple colour-themed ornaments. On Eid day, we'd all wake up early, ready for Eid prayers at the Mosque. I always felt a sense of belonging and happiness as I sat listening to the Eid sermon.
After a day out with the family, we'd return home and our parents would give us gifts that we'd bought earlier to give to our non-Muslim neighbours, sharing our joy. The rest of the day would be spent with the whole family, catching up and eating a magnificent feast. Everyone would be dressed in their 'Sunday-best' from shalwar kameez to nice dresses; the beautiful colours leaving a lasting impression."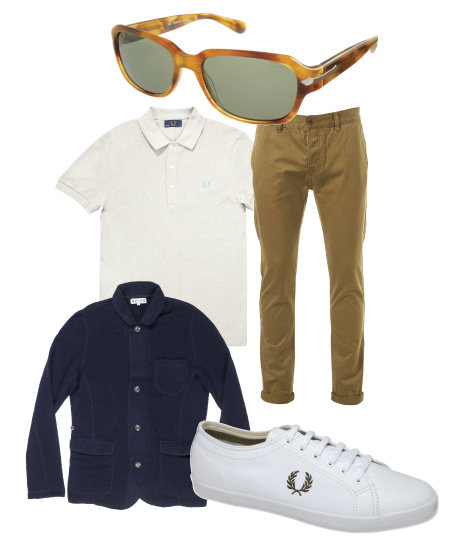 Above
Mustard chinos, £32.00 at Topshop; Navy knit jacket, £125 at Reiss; Faded lilac shirt, £65, Lace up leather plimsoll, £60 at Fred Perry; Vintage inspired sunglasses, £150 at Hackett.
Bottom
Navy blue long sleeve maxi-dress, £95; Caramel chain strap sandals, £89 both at Reiss; Camel cardigan, £264 from Diane von Furstenberg; Caramel clutch bag, £545 from Alexander McQueen; Blue ribbon bracelet, £128 from Bex Rox, all at Matchesfashion.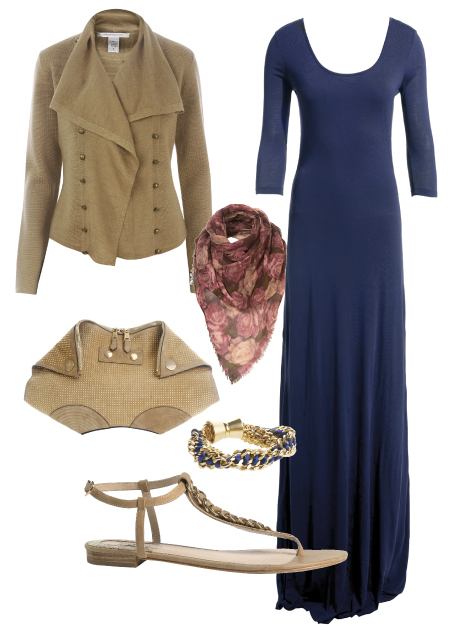 Stockists
www.reiss.co.uk
www.matchesfashion.com
www.topman.com
www.aabuk.com
www.topshop.com
www.warehouse.co.uk
www.debenhams.com
www.fiorelli.com
www.asos.com
www.burton.co.uk
www.bensherman.com
www.bellissima-scarves.co.uk
www.bertieshoes.com
www.fredperry.com
www.hackett.com
Share this


Link to this
Printer Friendly