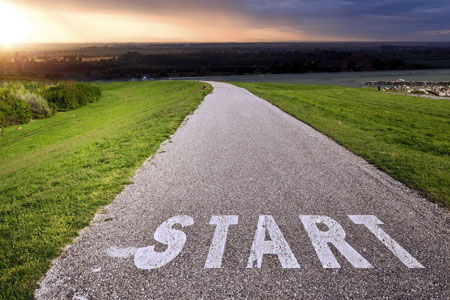 Business Savvy - embarking on personal business ventures
Issue 72 September 2010
With the recent downfall in employment, more people are considering embarking on personal business ventures. Taimoor Mirza explains the basics of starting up your own business.
Q "I want to set up my own business. What are the Shari'ah compliant and mainstream options available to me, including grants and loans?"

A) It The thought of setting up your own business sounds very appealing and straightforward, but there are lots of factors which need to be considered, the most important one being the financial resources available to you.
Every new business needs some sort of cash injection when starting up. The majority of businesses will need to purchase equipment, set up a workplace, advertise, as well as meet the marketing costs well before the first transaction is completed. Then, once you are fully trading, you will need funds to pay the bills as well as keep the business going.
There are many different financial avenues which you can explore and choosing the right one is essential. If you have it, you can use your own money to start up. Alternatively, you can borrow it from a bank, family or friends or even approach private investors. There are also government grants, as well as other forms of support available for new businesses.
Most businesses use a combination of these to get started, and what you opt for will depend on your own specific needs and circumstances. In order to see what kind of funding you will need, you have to prepare a business plan. This is essential, for yourself as well as the entity that will be backing you financially. The business plan should set out how you intend to operate your business as well as include financial forecasts. These forecasts will help you determine how much funding you need to get the business started. Don't be put off by the idea of having to do a business plan – they are, essentially, quite easy, and they help you focus your actions on the most important aspects of your business.
Solid planning will obviously make it easier to raise the required funds. A good plan will help convince an investor or a bank that you know what you are doing and that your business plan is lucrative enough for them to back you financially.
If your business plan is strong, then you shouldn't have a problem borrowing money from a bank. Overdrafts and bank loans are the most common sources of bank finance. Many businesses use overdrafts for day-to-day borrowing and loans to finance large purchases such as equipment. Small businesses also use an overdraft to cover their borrowing needs as some of clients don't always pay up front, but of course the company's bills need to be paid on time. If you need longer term financing, it's a good idea to consider taking out a loan. Whatever type of borrowing you use, you may have to pay arrangement fees.
If you do decide to take out a loan and want to ensure that it is shari'ah compliant, IBB is the only high street bank which can provide you with a shari'ah complaint loan, based on the Murabaha principle, on which the repayments are not worked out according to a rate of interest but on profit. IBB will not however be able to provide you with an overdraft facility, as that is not shari'ah compliant. If you require an overdraft, you can always maintain an account with a different bank but take a loan with IBB.
If a banking institution decides not to financially back you, you may qualify for a loan under the government's Enterprise Finance Guarantee Scheme (EFGS). If you qualify, you will receive a government guarantee of 75% of the investor's exposure on individual loans should you encounter fundamental problems. The decision whether or not to use the EFGS rests with the lender and follows their assessment of the proposition.
There are also other government grants available. The main advantage of these grants is cheap financing. You may be able to get a subsidised or a zero-interest loan or get an outright cash grant. In addition to this, there are also support schemes available which can provide expert advice, information as well as subsidised consultancy.
The government can also offer loans of up to £50,000 to small and medium sized businesses that have been refused finance from a lender.
Whilst this does indeed sound appealing, there are some drawbacks. Grant schemes are entirely competitive and you may spend a lot of time on an application which turns out to be unsuccessful. Similarly, strict criteria must be met including the business size, location and how you intend to use the money. Normally, it is suggested that grants be used towards a specific project, rather than be used to cover general business costs. Alongside that, grants normally only cover a percentage of the cost; it is up to you to provide matching funds.
For more finance features, click here

*emel Financial guidance is provided for informational purposes only and is not a substitute for professional financial advice. emel does not make any recommendation or endorsement to any investment, advisor or other service or product. In addition, emel does not offer any advice regarding the nature, potential value or suitability of any particular investment, security or investment strategy and you should seek your own professional financial advice.
Share this


Link to this
Printer Friendly