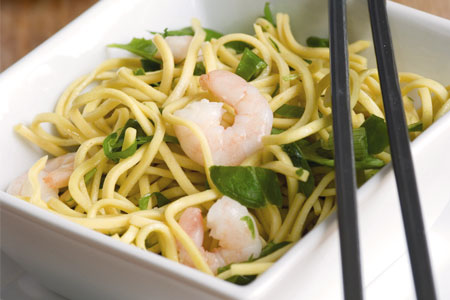 Yen Lin Restaurant
Issue 73 October 2010
Review by Noha Ahmed
On a mundane drive past Goodmayes High Road, my father spotted a Chinese restaurant. Sandwiched between an off license and a dry cleaners, Yen Lin was hidden under its seemingly bland appearance of white, clinical walls and a slightly off-green sign on the door.
Regardless, we took a chance and went in. Three years later, Yen Lin is our favourite Chinese place. Chilli fish pieces, entrenched in a small, silver dish by fried, succulent onions, crispy sesame prawn toast and a selection of delicious soups are among the varied starters available on the menu.
Hakka and Cantonese style, our favourite Yen Lin mains include chicken or prawns in black bean sauce, with vegetables (an extra heavy order on the accompanying bamboo shoots is a must), manchurian rice and chicken ginger.
Admittedly, the place does not boast an impressive interiors but Yen Lin is all about the food and the comfort of great Chinese food, just around the corner.
Yen Lin
108 Goodmayes High Road
Ilford
IG3 9UZ
Share this


Link to this
Printer Friendly