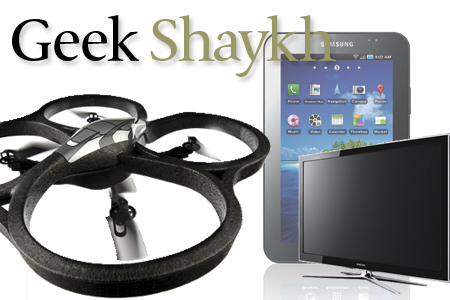 Geek Shaykh - The Ultimate Wishlist
Issue 75 December 2010
With this year coming to an end, a new one approaches, along with a brand new Geek Shaykh from next year.
Robi Chowdhury selects a number of high end gadgets from his ultimate tech wishlist.
The Parrot AR Drone
The Rise of the Machines

This ultimate flying machine kicked off a storm at the Consumer Electronics Show this year, with scores of tech journalists writing some amazing things about it.
The Parrot AR Drone is a quadrocopter (four propellers) that is controlled via an iPhone, iPad or an iPod application. That's right... no actual remote controls. The drone sports two cameras that show you an aerial live view of the front and the ground whilst in flight. Because the drone works on a Wi-Fi network, you'll also be able to play specially designed augmented reality games with other pilots. You'll be the envy of your friends if you owned one of these.
£299, available from selected HMV stores nationwide


WHY
✔ On-board stabilisation works very well
WHY NOT
✗ The battery life needs improvement
The Galaxy Tab
i-What?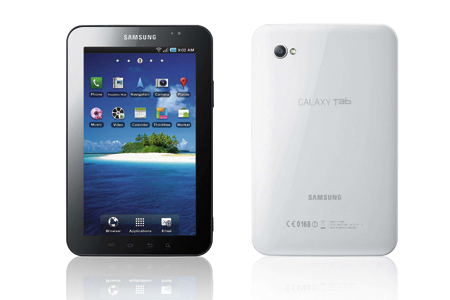 The Samsung Galaxy Tab has been named as one of the serious contenders in the battle of the tablets. It's not too difficult to see why. The question on many people's minds will be 'How different is the Tab from the iPad?' Well, it's run on Google's Android platform to begin with, and is smaller and lighter, whilst packing twice the RAM found in the Apple iPad. It also supports an expandable storage capacity of up to 32GB (whilst the iPad is limited to internal memory only). The Galaxy Tab also sports two on-board cameras that would be ideal for video conferencing. Without picking sides, I'd like to also point out that a UK tourism agency has chosen the Tab over the iPad to help promote the London 2012 Olympic Games, so they must be doing something right.
£499.99
WHY
✔ It has expandable memory, which will prove to be very useful
WHY NOT
✗ The apps library will be small to start with, but has scope to increase with more interest
Samsung UE46C800 3DTV
The Mother of all Televisions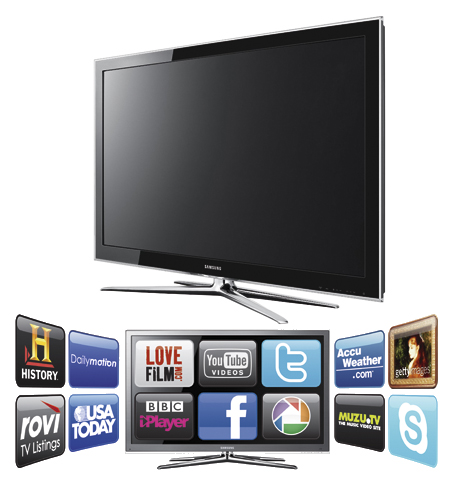 During the past year alone, home cinema technology has come a long way. The interest in 3D technology has grown exponentially, with a plethora of films coming out now in 3D, and manufacturers selling high-end televisions with 3D display. From the options that I have seen so far, one stuck out for me. That was the 46-inch UE46C800 model from the top-end Series 8. With a depth of just 23.9mm, the television arrived in a silver brushed metal bezel element. Under the hood, you get a range of HDMI and USB ports. The television also connects to the internet; has a Freeview HD tuner and also makes Skype calls. Did we mention that it displays in 3D too?
£1649.97

WHY
✔ Very good value for money considering the array of features this television has
WHY NOT
✗ Installation could prove to be a little complicated for the basic user
Deen Screen - What we found on the net
Qamardeen
This very cool application allows you to monitor how much spiritual activity you have been doing over the course of the month, measuring how much you have been praying, etc. There is also a feature for calculating how steadily you have been fasting over the year.
Mosque Finder
The mosque finder application will allow you to search for a mosque when you are out and about and looking for somewhere to pray nearby. There are over 770 mosques to choose from in the UK and a lot more all over the world.
___________________________________________________________
Tech Note - The Final Frontier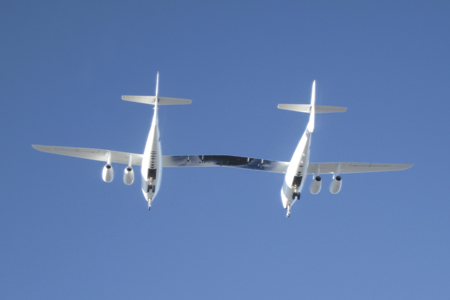 Richard Branson has surprised us yet again. When he announced years ago that he was developing a space tourism program, I had been skeptical as to how successful the end product would be. In October, I was pleasantly surprised when the VSS Enterprise Passenger Craft (completely original name of course) was taken up to an altitude of 45,000ft by being attached to a mother ship (WhiteKnightTwo). Will space tourism really kick off? It began to make me think about potential travel features for emel, and the implications for a Muslim travelling to space; directions of prayer for example, or if one day there will be a mosque on a space station? (We'd have to feature it in the 'Mosques around the Galaxy' section). How long would a fasting day last in space?
"I watched the world's first manned commercial spaceship land. Now, the sky is no longer the limit," Richard Branson proclaimed, making his mark in history. Is this the beginning of a new era of tourism? Or is this just a pastime for the mega rich?
Share this


Link to this
Printer Friendly