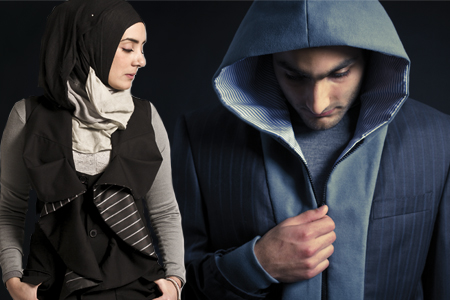 Green Sleeves - Eco Fashion
Issue 76 January 2011
Eco is the new black. Stepping into the New Year with sustainable style, London students Hannan Ahbut and Shabbir Merali explore the 'luxe-cycling' market for a more earth friendly take on fashion.
Photography - Hannah Rajah, Steven Lawson
Stylist Fatema Zehra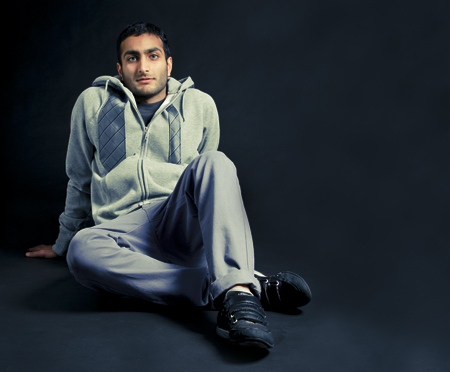 Shabbir Merali

Shabbir studies medicine at UCL, in London. He appreciates the crucial need to conserve the resources we have and is impressed by new and innovative methods available to us to do this, such as recycling suits for a more urban take on fashion.
Grey tie hoody jumper, £35 at girlwithbeads; Grey tie t-shirt, £18 at girlwithbeads; Grey trousers, £69 from Humor at Joy; trainers - models own.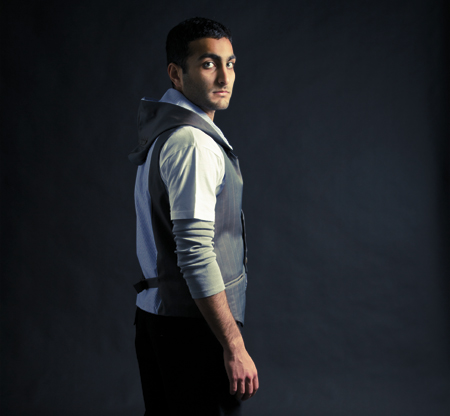 https://www.hellenwoody.com/en/men/suits-blazers.html
Graphic print t-shirt, £28 from Chunk at Joy; Hooded waistcoat from a selection at Junky Styling; Black trousers, £69 from Humor at Joy.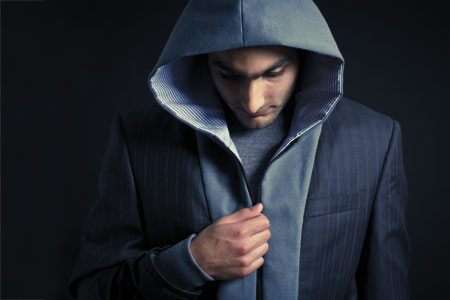 Grey Jumper, £35 from Blend at Joy; Hooded bomber jacket from a selection at Junky Styling.
Recessionista Chic
Reuse, reduce, and recycle - the three Rs that any fashion bible should include to help save the planet. From reusing old items, creating new looks or simply reducing the amount you buy by slotting in classic timeless pieces into your wardrobe, there are so many ways to add a bit of green into your wardrobe. The last R – recycle, has become increasingly popular as of late, with top ethical fashion brands making an appearance on the BBC's The Apprentice as well as numerous eco-features in an array of mainstream magazines and newspapers.
The fashion market is witnessing a growing trend in 'ethical- clothing designers', as well as big supermarkets collaborating with ethical fashion brands and the High Street promoting fashion that makes a difference. Some would argue this new drive to save the planet ties in well with the recession; encouraging the market to move away from high priced 'fashionista' brands, to a term becoming ever prevalent - 'recessionista chic'. Great brands such as the innovative design label, Junky Styling, work to deconstruct, re-cut and transform high quality second hand clothing into modern, high-fashion pieces. Similarly, design label From Somewhere design collections using luxury, designer pre-consumer waste, such as swatches and production off-cuts. This phenomenon of green living and eco-fashion is a great chance to re-style and re-work old garments from your wardrobe giving them a new lease of life.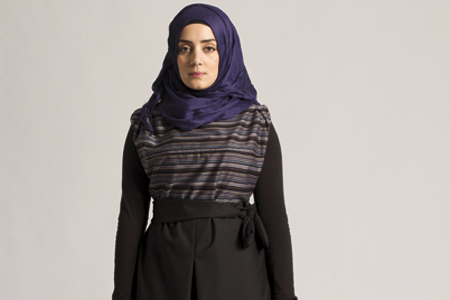 Hannan Ahbut
Hannan is currently studying to be a teacher. She strongly believes in eco-friendly living and the need for every individual to do their bit and invest in a collective effort to maintain the earth's natural resources.
(Above)
Blue stripe 'Rebecca' dress, £180 at Junky Styling; Navy scarf, £14.99 at Tie-Rack.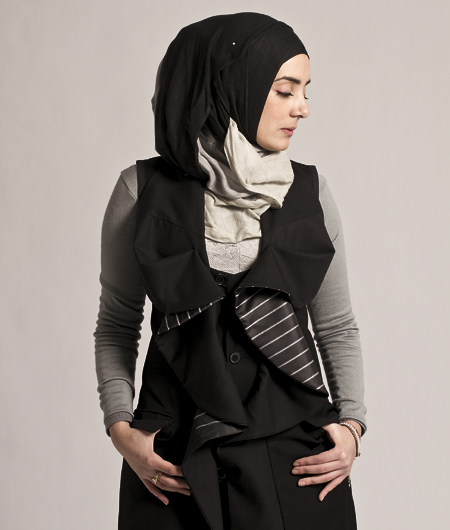 Wavey collar jacket dress from a selection at Junky Styling; Grey patchwork jumper, from a selection at From Somewhere; Grey and black scarf, stylists own.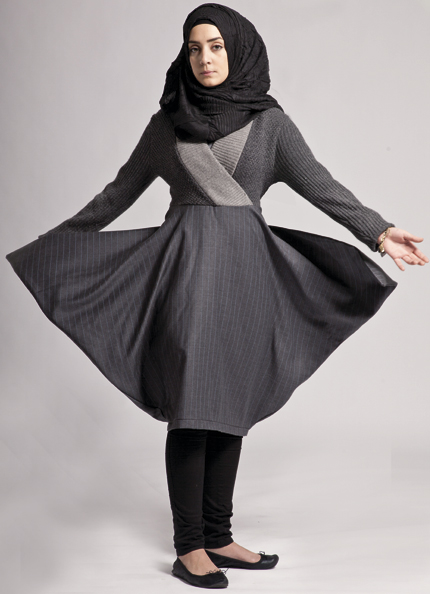 Knit flag dress, £180 at Junky Styling; Black jeans, £29.99 at H&M; Black crinkle scarf, £6.99 at H&M.
Stockists
www.junkystyling.co.uk
www.joythestore.com
www.hm.com
www.fromsomewhere.co.uk
www.tie-rack.co.uk
www.girlwithbeads.co.uk
Share this


Link to this
Printer Friendly