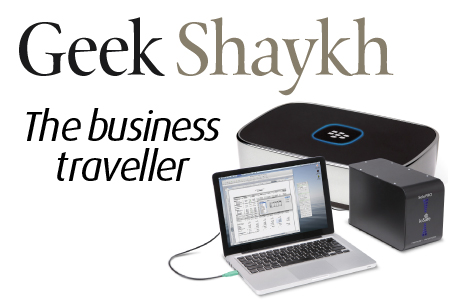 Geek Shaykh - Business Gadgets
Issue 76 January 2011
You can't be a business person without the fancy gadgets. Ali Khimji shows you a range of products that will impress colleagues and secure that vital contract.
Corporate Expense Account
Dunhill Biometric Wallet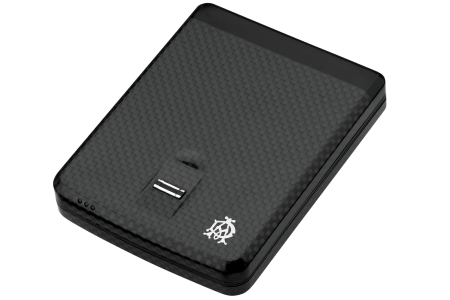 This wonder wallet feels like something out of James Bonds' elite gadget selection. It will only open when a swipe of your fingertip is correctly recognised and is virtually indestructible because of its carbon fibre exterior. It can hold cash and cards, and can also be linked to your mobile phone through Bluetooth; sounding an alarm when the phone and wallet are separated by more than five metres.
WHY: Keep family members from snatching presents for themselves

WHY NOT: It costs more money than you can store in it!
www.dunhill.com
£522.41

Whatever It Takes
ioSafe SoloPRO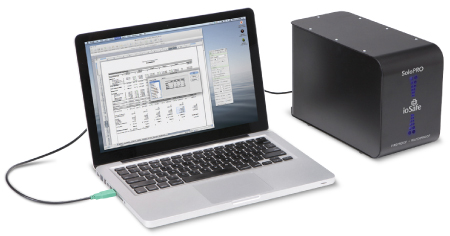 I don't think you can ask for much more from the ioSafe SoloPRO; what with it being fireproof, waterproof and having SuperSpeed USB 3.0 data transfer. But wait…there's more! ioSafe offer a complimentary service where they will spend up to £640 on Forensic Data Recovery no matter how you lost your data.
WHY: Perfect for working under pressure, as it can handle temperatures of 1550°F for 30 minutes

WHY NOT: You can't blame the elements for deleting your spreadsheets
www.iosafe.com
£94.99
Act like the Boss
BlackBerry Presenter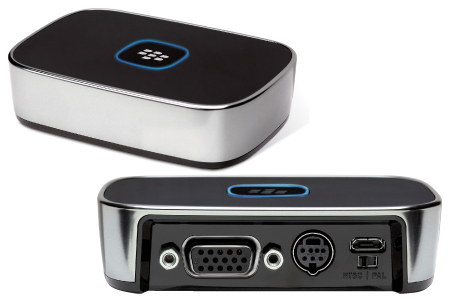 The way to show your assertiveness in a meeting is to be in command of the situation. Plug your BlackBerry Presenter into the projector and run a presentation straight from your smartphone. It comes with its own carrying case, so it's designed for professionals who are on the go.
WHY: Taking control is the path to a promotion

WHY NOT: Not everyone will appreciate your choice of background picture
www.blackberry.com
£94.81
Business Confidentiality
3M Privacy Screens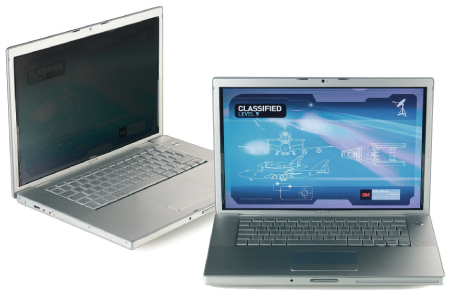 Sometimes, you just need to hide away in a small corner to get work done. But finding yourself a table in a busy coffee shop, surrounded by tourists and curious onlookers, ogling at your screen from different angles, can be a distraction. With the 3M Privacy Screen, you can now work freely with the peace of mind that your classified documents (Facebook profile page) aren't on display to the person behind you. The filters black out the view on either side of the monitor, so you can browse in peace in any environment. They are available in a range of sizes to fit your monitor or laptop screen.
WHY: No one will see that you're looking for another job whilst at you're at your current one

WHY NOT: You may get strange looks when people see you typing frantically at a black screen
from £35.99
You're through to technical support, how can we help you?
As the new Geek Shaykh, I love to use gadgets. However, as with most things that people like, I've broken my fair share of them too. Computers have crashed, phones have been left out in the rain, and iPods have been dropped out of moving vehicles.
Luckily, I am able to use my technical knowledge to fix most things and I would like to open that out to the readers of emel. Every month, we'll look at a different scenario where technology can help you. Everything these days is about connecting things.
When I got back from holiday to Italy last month, I wanted to show my holiday pictures to my family. After uploading them onto my laptop, we found it a bit uncomfortable for 7 people to crowd around a small laptop and admire the beauty of Florence.
Fortunately, I was able to use my tech know-how to connect my laptop to our TV, and my family were able to see the Duomo in all its glory. There are a few ways to go about doing this, here's an explanation of some of them:
S-Video – the cheapest option available, and all laptops and TVs will have the port. There are two types of cables though, 4 and 7-pin.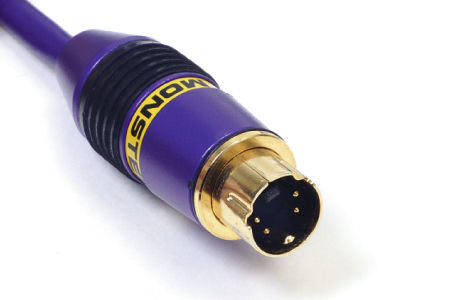 VGA – better quality than S-Video, but the port will only be found on HDTVs. Some laptops may also have a mini-VGA port.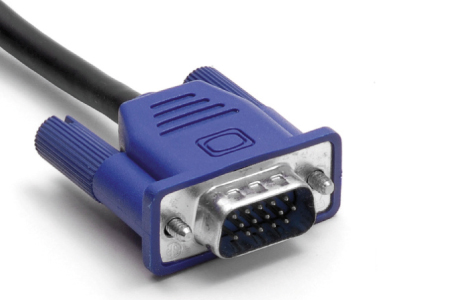 DVI – better quality than VGA & S-Video, but dependent on if your laptop has the correct port. Will also only work with HDTVs.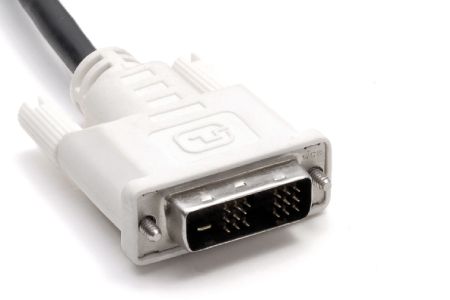 HDMI – the best quality of them all. More and more laptops are getting HDMI ports, so pick one up with a new purchase.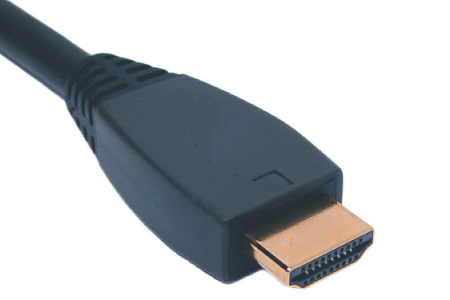 Technostalgia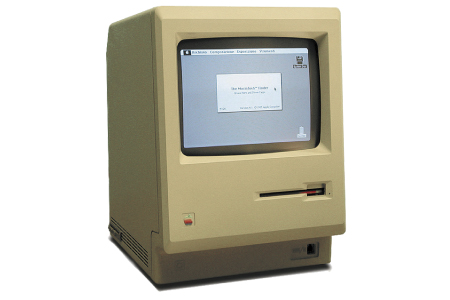 Macintosh 128K – January 24, 1984
Apple has come a long way since producing the first Macintosh that was released on January 24 1984. The computer was introduced to the mass market through the well-known advert, 1984, directed by Ridley Scott. It was launched by Steve Jobs at the Annual Shareholder Meeting, and the Mac actually introduced itself through speech generation software.
Share this


Link to this
Printer Friendly