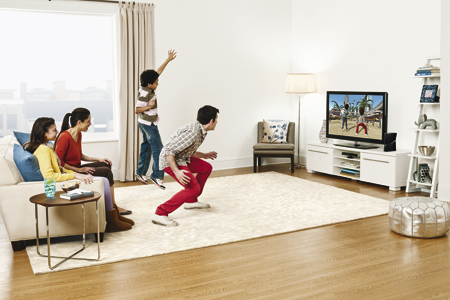 Geek Shaykh - Motion Gaming
Issue 77 February 2011
Keep those New Year's resolutions of staying fit and healthy without exerting too much energy as Ali Khimji explores the gym membership alternative with the recent trend of motion gaming.

Look Mum, no controllers!
Xbox Kinect
With its unique controller-free experience, the Kinect seems like the perfect way to get anyone into playing games. It uses a sophisticated depth-sensing camera to track movement and can even pick up individual fingers.
You can also use the Xbox LIVE internet service to video chat with other users.
£129.99 – Kinect Sensor & 'Kinect Adventures' game
£249.99 – Xbox 360 4GB Console, Kinect sensor & 'Kinect Adventures' game
www.xbox.com
WHY
You can't lose the controller, because you'd have to lose yourself.
Environmental credentials with the lack of plastic controllers.
WHY NOT
Some users have blamed it for causing the infamous 'red ring of death'.
Needs six to eight feet of space between you and it to function.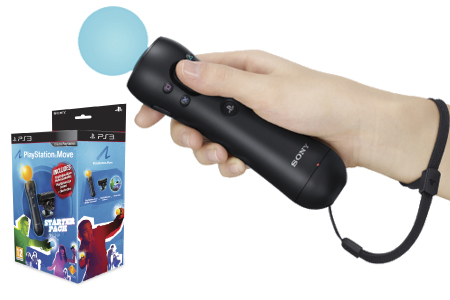 I like to move it, move it!
PlayStation Move
Sony's offering uses the PlayStation Eye camera with two controllers;
a wand-like contraption and another for navigation. While initially seen as a rip-off of the Wii remote and requiring too many peripherals, it later received substantial praise for its lag-free and extremely accurate system.
Like the Kinect, it needs quite a lot of space to function, but the added bonus is the compatibility with existing PS3 games. Users can download a patch and use the Move with Heavy Rain and Tiger Woods PGA Golf Tour 11 to name a few.
As one of those that spent all my pocket money in the arcades growing up, I would most definitely add Time Crisis to my shopping basket when purchasing the Move.
£49.99 – PlayStation Move Starter Pack (including camera and controller)
www.playstation.com
WHY
Has a better gaming library than the others
WHY NOT
The standard PS3 controller has under-used motion sensing technology built into it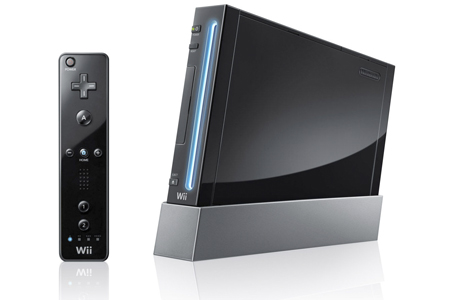 The Archetype
Nintendo Wii
Nintendo is the pioneer in motion gaming that led to families across the world jumping around their living room. It is no wonder, then, that the Nintendo Wii has managed to hold on to its crown of being the seventh-generation console with the most sales.
An accelerometer in the remote tracks movement and an infra-red sensor attached to the console monitors its positioning. It was previously criticised for its inaccuracy, but Nintendo released an add-on, MotionPlus, to capture more complex movements.
The main factor behind the console's sales, the Wii Fit, is a balance board that allows users to perform yoga, aerobics and strength training. Strangely enough, it was inspired by sumo wrestlers' need to weigh themselves on two scales.
£179.99
www.nintendo.com

WHY
Backwards compatibility for NES, SNES & N64 games
WHY NOT
Doesn't offer HD output
You're through to technical support, how can we help you?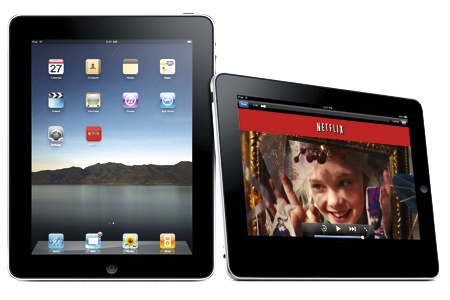 Following the heavy snowfall over the festive period, I ended up being stranded in my house on more evenings than I would have liked. After completing all my PlayStation games and beating my family at Scrabble countless times, I was left to turn on the television to relieve my boredom.
I was met by the familiar face of Macaulay Culkin in Home Alone, but having memorised every line down to the "You can keep the change ya filthy animal!", I needed to find something new.
Then I remembered that I still had my LOVEFiLM subscription. For those of you who aren't familiar with on-demand film streaming, Netflix and LOVEFiLM are the two main options available.
Able to connect to your PC or Mac, as well as the PS3, Xbox and Wii, Netflix is a service available in the US and Canada that allows unlimited TV episodes and movies to be streamed over the Internet.
They have also cracked the handheld market and offer their service on Apple's iPad, iPhone and iPod Touch, as well as Windows Phone 7 devices. It costs $7.99 per month (£5.00), and has an active user community with 60% of Netflix members choosing their movies based on tailored recommendations.
However, many users have complained that the online service only offers older movies with new releases only available through the postal service.

Although it can only be accessed on the PC, PS3 or internet TVs, LOVEFiLM is available to users in the UK, Sweden, Norway, Denmark and Germany. It offers a similar service to Netflix, but you can also rent video games through its postal service.
However, unlimited online viewing is restricted to those that sign up to the unlimited postal service, prices of which start at £9.99.
Share this


Link to this
Printer Friendly