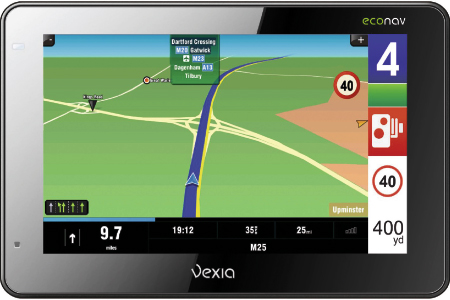 Geek Shaykh - Car Gadgets
Issue 81 June 2011
Cars come with all sorts of fancy, in-built gadgets these days but Ali Khimji shows you how to really kit out your dashboard.
Eco Expeditions - Vexia Econav 480 GPS Satelitte Navigation Unit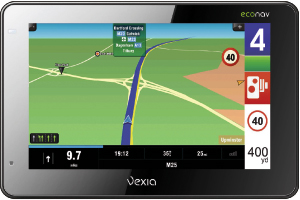 Most sat-navs will merely tell you how to get to your destination but the Econav 480 will tell you how to minimise your vehicle's fuel consumption on the journey. When you first switch it on, it will ask for your car make and model, in order to create a customised driving profile. Whilst driving, it will then tell you the optimum time to change gear, the speed you should be travelling at, and will also inform you whenever you accelerate or brake too hard.
The top of the range model comes with all the maps for Western Europe, and you get the usual functions of lane guidance, safety camera locations and road sign replication.

£207.00
www.amazon.co.uk

WHY It is reported that the sat-nav can save you up to 30% on your fuel bills.
WHY NOT It will continuously ask you to change gear at slower speeds, even though you aren't going drastically slower or faster.
iStick on the Windscreen - XStand iPhone Car Mount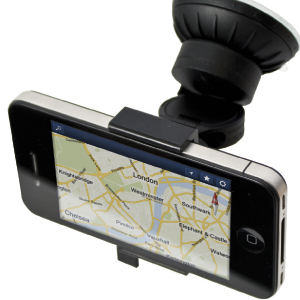 Most of the smartphones available offer a satellite navigation application, either through built-in software or Google Maps. However, as the law indicates, you cannot use a mobile phone whilst driving and thus you won't be able to use your smartphone as a sat-nav. You could ask a passenger to hold onto your handset while you're driving, but that could be even more dangerous and distracting.
Luckily, the XStand iPhone Car Mount acts as a durable display device for your iPhone and you can adjust it to the perfect angle. You can even attach it to the dashboard if you don't want to leave the sat-nav marks on your windscreen.
£24.99
www.firebox.com

WHY Saves you having to buy a separate satellite navigation system.
WHY NOT You'll be tempted to stick on a movie downloaded from iTunes.
Juice on the Go - Gear4 RoadTour Dual Charger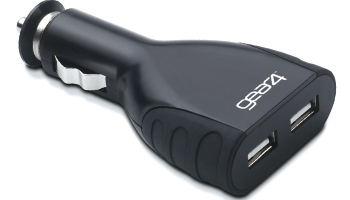 A lot of car stereos offer the option of plugging in your iPod or other MP3 device, in order to allow you to play your own choice of audio files through the car speakers. The Gear4 RoadTour plugs into your car's cigarette lighter and is able to charge two USB devices at the same time, with an LED light to indicate charging. You can use it to charge smartphones, and it comes with a mini USB cable.
£12.99
www.iworld.co.uk

WHY No more arguing over who gets to charge their device first.
WHY NOT It can be a bit troublesome fitting into some cigarette lighters.
As Useful as a pair of gloves - Glovebox Kit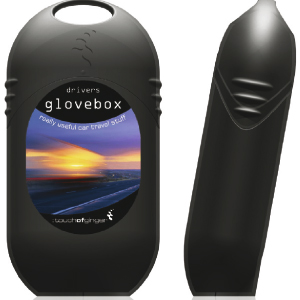 It's a wonder how the simplest of items can be forgotten in most cars. The Glovebox Kit contains a hand-warmer, an ice scraper, travel sweets, mini pen and pad, a refreshing wipe, tissues, plasters and a sewing kit.
£9.99
www.touchofginger.com

WHY Some very useful necessities within arm's reach on the move.
WHY NOT One long motorway journey will finish the contents right off.
car vinyl wrap
Share this


Link to this
Printer Friendly