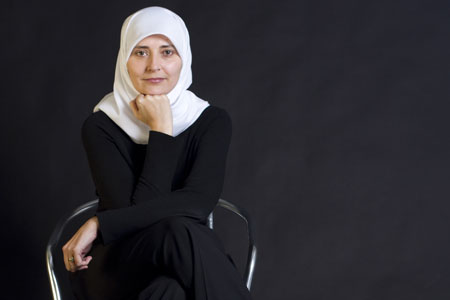 Uniting the World
Issue 83 August 2011
I am writing this from the beautiful and magnificent city of Istanbul, sitting by the shores of the Bosphorus. The hills stand tall, dotted with red-tiled houses, which contrast with the rich greens of cypress, pine, and fruit trees. The skyline is punctuated with domes and minarets of ancient mosques that call out the adhaan, "God is Great, God is Great." The Bosphorus glistens in the sunlight, running deep and powerfully through the city, and whilst this great waterway divides Istanbul into East and West, it also unites her with its beauty, fertility, and access to the world beyond.
Napoleon is reported to have described this ancient city thus, "If the whole world were a country, Istanbul would be its capital." It is easy to understand why. Istanbul bridges two continents. The Bosphorus is their union, but this waterway is more than that. Six rivers flow into the Black Sea, which then funnels into the Bosphorus, which in turn flows into the Marmara Sea, and the Mediterranean beyond. In geography, but also in culture, Istanbul is a unique merger and a carrier, and as such, she stands as a metaphor for healing in our ever-fractious world.

To read more of this article, as well as gain access to exclusive videos, plus behind the scenes footage and more interactive content, log on to http://digital.emel.com to get your digital issue today.
Share this


Link to this
Printer Friendly