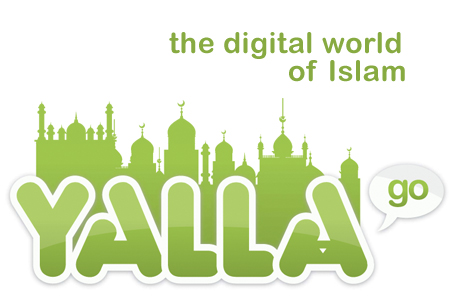 Yallago - the Islamic cultural network
ADVERTORIAL
Committed to unveiling the 'digital world of Islam', Yallago functions as an enahnced social network that fully complies with the norms of Islam.
Yallago is an Islamic cultural network; a place where elements emanating the culture, history and heritage of Islam are all interlinked together. An Islamic social network, directory and 'house of wisdom' all help form this cultural network, which can be found at www.yallago.com.
Socialising with your friends and family on Yallago is not like any other Islamic social network around. The Pearls Rewards system is an attempt at making social networking productive; with every hour spent on Yallago generating Pearls, which can be converted to real money and donated to charity of your choice. Activities on the website such as inviting friends, purchasing charitable objects in the Market, seeking knowledge in the House of Wisdom are just some of the features available on Yallago.
Education is a fundamental aspect of Yallago. The House of Wisdom, a palace of user-generated content, where members can learn, discuss and debate on anything uploaded by anyone is a commemoration of the Islamic Golden Age of Knowledge and the original House of Wisdom in Baghdad.
Yallago was launched to connect people of the Muslim faith by creating a social platform that maximises their social experience, while respecting the norms and customs of Islam. Yallago is here to counter the negative stereotypes about Islam in the West through education. It also a place where the Islamic community can voice their own opinions in a non-hostile environment.
Yallago aims to enhance the web experience for the Muslim user. So, what are you waiting for? Yalla! Sign up to Yallago now at www.yallago.com
Share this


Link to this
Printer Friendly