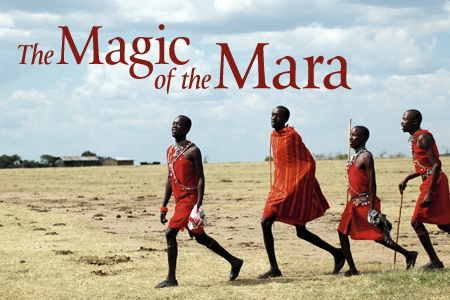 The Magic of the Mara
Issue 84 September 2011
Kenya offers sun, sea, sand, and the Five Kings! Salim Kassam visits his mother's birthplace for some peace and adventure.
As global attention turned to South Africa last year for hosting the FIFA World Cup, much focus was placed on the rich culture that the continent as a whole has to offer. The fact that both my parents were born and brought up in Africa (East Africa to be precise) reinvigorated my desire to travel back to Kenya, and learn more about its colourful history and tradition that have been preserved for generations.
Upon my arrival in Nairobi, it became instantly apparent that I was very far from home. The order and rigidity that I have grown accustomed to in the UK instantly disappeared as I disembarked at Jomo Kenyatta International Airport. There were three clearly marked queues at passport control: one for Kenyans, one for East Africans and the final one for all other passport holders. However, these are mere formalities as a man in uniform tells you to join whichever queue is shortest and your paperwork is barely looked at as large men chat loudly in Swahili, making jokes to one another as they stamp your visa.
En route to my accommodation, the road was filled with large automobiles resembling The Mystery Machine from my favourite childhood cartoon Scooby Doo. These are known as matatus and are the most frequently used form of public transport. Although locals travel on these daily to and from work, many of the drivers have little regard for the rules of the road and fatal accidents are far too common.
To be perfectly honest, Nairobi is not a huge tourist attraction. There are fantastic restaurants and an ever-increasing number of shopping malls in which to burn your money. One restaurant I must recommend is Hashmi's. It is always busy, and for a very good reason; the Indian/Pakistani-style barbeque cuisine is delicious and great value for money.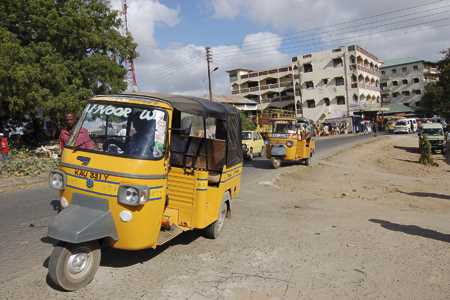 Nairobi is not too far from Masai Mara, which is what brings many tourists to Kenya in the first place. Nothing like any zoo you have ever been to, the 1,500 square kilometres of Masai Mara is home to more wild species of animal than you could possibly imagine. The migration season, which took place just after my visit, sees hundreds of zebras, wildebeests and Thompson's gazelles crossing over from the Serengeti in Tanzania. The Masai people have an extremely rich culture, and the nomadic tribe has produced master craftsmen who make baskets, gourds, beaded jewellery and other items, which would make great souvenirs for friends and family. Rather than actually getting them from Masai Mara, where these items are sold at extortionate prices, several Masai markets in Nairobi offer the same goods for a very reasonable price.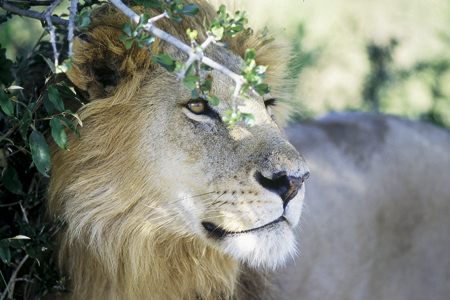 The five-hour drive from Nairobi to Masai Mara is an adventurous one. Once you inch past the over-congested inner-city roads and make your way to the sparsely populated area surrounding the game reserve, you occasionally pass individuals from the Masai tribe shepherding their sheep in their striking traditional red attire. Managing to get a room in one of the lodges can prove to be rather tricky if your decision to visit the Mara was a last minute one (like mine), and one can often spend $300 per night, which includes two game drives, accommodation and three meals per day.
Once we reached Masai Mara, our driver's demeanour completely changed. Earlier he chatted away cheerily about Kenyan politics, but as we entered the game reserve, his eyes began to scour the flat open terrain for animals and the topic of conversation was no longer politics but about 'the big five'. The five kings of the African wild are the elephant, the black rhinoceros, the buffalo, the lion and the most elusive of the lot —the leopard. If you see all five animals in one day, you should consider yourself very lucky.
There is something almost hypnotic about seeing the animals up-close in their natural habitat. The magic of safari is that no two game drives are the same. On our first day, we only saw one lion and it was off in the distance, easily mistaken for a rock, as it lay motionless in the hot African sun. However, on our final day, we stumbled upon a lioness fending off vultures from a carcass, saving it for her cubs, which were close-by, resting in the shade.
After spending merely a few days back in the capital, it becomes apparent that Kenyans are extremely laid back. Be it in their approach to work, leisure and even timing, rushing is not in their capacity and even the most urgent of tasks is done with an air of almost arrogant calmness. They do not however perceive themselves in this way. When you talk about being laid back, they will often tell you to travel to 'the coast' and experience what it really means to be laid back. The biggest coastal town in Kenya is Mombasa, and I decided it was necessary to see it for myself.
As you drive from the port into Mombasa, you drive through four tusks, which create two arches above the road. These were built to celebrate the visit of Queen Elizabeth to the town in 1952, and are a symbolic representation of entrance into the heart of the town. When in Mombasa, it is vital that you dedicate one day to seeing Old Town and Fort Jesus. Within Old Town remnants of the heavy Arab influence are still visible and even the local dialect spoken by the locals (Kiswahili) is littered with phrases derived from Arabic. Driving around Old Town in a car is extremely difficult as the roads are far too narrow, therefore most people get around on foot or in a rickshaw (known as a tuk-tuk, due to the sound they make). Fort Jesus is less than a ten minute walk away and is a piece of 16th century Portuguese architecture. Historically, it served as a transit point for the slave trade, and inside the museum you are able to enter torture rooms used during the slave trade. The locals also love to relate stories of ghosts and unexplained encounters at Fort Jesus (for a price, of course).
Mombasa is often visited solely for the lavish five-star beachside resorts, attractions such as Mamba Village (which boasts a large population of crocodiles) and almost perfect summer sun. However, if this is all that you see in the town, then you have lost out on a charm and vigour that is nothing short of remarkable. The serenity of the sea juxtaposed with the hustle and bustle of those scraping to make a living in the inner town is a balance that brings a sense of awe and tranquillity that I know is simply not attainable back home. Despite the frantic pace in town, and the relatively lower living standards of the locals, everyone is content; be they a street-selling vendor of 'nyama choma' (roasted goat meat) and mogo crisps (fried cassava), or a local business owner, everyone has a smile on their face as they sit and converse with their friends and slowly dehydrate in the hot coastal sun.
In the evenings, locals and tourists alike flock to 'lighthouse'. Located not far from the actual lighthouse, across the seafront, there are rows of vendors selling local specialities such as those mentioned above, but also coconut water (madaaf in Swahili) and ice cream, amongst various other exotic foods. As your car approaches and begins to pull up, dozens of vendors run to you, offering free samples of their products at laughably extortionate prices. A little bit of haggling will bring the price down to (almost) local rates.
Malindi is a small town 120km from Mombasa. It is a hotspot for tourists as it boasts many examples of Swahili architecture, which dates back to the beginning of the first millennium. For those of you not too keen on architecture, Malindi also hosts the largest snake farm in Africa. The coastal town has a large coral reef and several tour companies that offer deep-sea diving to tourists.
When it was finally time to return home, I felt a change inside me. The Kenyan spirit had seeped into me and that 'arrogant calmness', was as much a part of me as it was the locals. Having been brought up in London, far away from my parents' hometowns in East Africa, it felt strange at times being in such a tranquil place. Very rarely am I able in London to sit around for hours on end reading a book or just lie in bed staring at the fan above me spinning, praying with each of its rotations that it will not fall on me. Maybe it was something in the water, or the side effects of my malaria tablets, but in Mombasa relaxing just seems easier. My constant desire to be on the go disappeared, and problems back home appeared insignificant. As time wears on, I find myself returning to the old frantic me, but for a short time I was at peace in Kenya.
Share this


Link to this
Printer Friendly