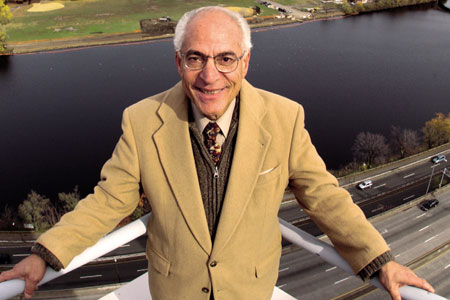 Exploring new lands.
Issue 89 February 2012
After Dr Farouk El-Baz was inspired as a boy scout to become a geologist, his studies took him to America. He built an illustrious scientific career leading to a spacecraft being named after him in Star Trek.
Whilst growing up in Egypt, I was part of the boy scouts and we were taken around Cairo. I was fascinated by the different terrains—I even went as far as collecting my own samples! When we began studying science in school, I heard the word geology for the first time, and I knew that this was what I wanted to do for the rest of my life.
I completed my undergraduate degree in Geology, and then went for further study in America. I arrived in New York in December 1960, and spent the first month between there and Washington sorting out my scholarship, before going on to Missouri where I would be studying. My first 10 days in Missouri were quite miserable! Everyone was still away for the Christmas holidays, so I stayed at the one hotel in the town of Rolla, alone, and living off the bread and cheese that I purchased from the one shop that was open in the town.
Once classes started, I went on to have a superb experience. The professors were exceptional. They pushed us in our research and expected a lot from us. I would visit mines around the country, so that I could
experience for real what I had learnt in the laboratory. The people that I met didn't really know where Egypt was so I had to resort to showing them on a borrowed globe.
After completing my Master's degree, I went on to study at MIT for a PhD. I began to get more involved in student activities there, as there was a strong Muslim presence on campus, and I presented a news
programme on an Arab radio show that we ran. As students, we were very politically involved and as many Arab countries were freeing themselves of colonial restraints, we were hopeful that they could go on to do some great things.
Share this


Link to this
Printer Friendly