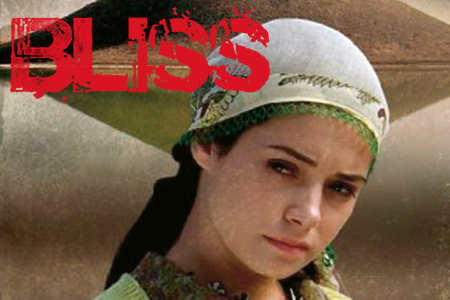 Film Review - Bliss
Issue 90 March 2012
Review by Sam Blan
Growing up in a household of women, I have always had a profound and unique view of women. I was of course protective, but I would characterise it more as a deep respect. For this reason the film undoubtedly struck chords.It touches upon the obvious misogyny that plagues the Arab world in some parts to this day. The notion of "honour killing," murdering a woman because she has brought "dishonour" to her family is undeniably execrable to people in this day and age.
Bliss has been adapted from a novel by internationally renowned author, Zulfu Livaneli. The first thing one notices is the stunning imagery and cinematography. Juxtaposing such a deplorable subject with backdrops and colors that are vivid and vibrant truly speak of the spirit of our young heroine and how she overcomes the misfortune that befalls her.
Özgü Namal plays the beautiful young heroine who in the opening scene is found on a beach after being raped. With the community ostracising her, the family feeling that she has lost her purity has decided that her second cousin, Cemal (played by the brooding Murat Han) must now take her into Istanbul in order to regain "honour" for the family. As the two travel to the big city away from the countryside, a transformation takes place as Cemel begins to see the error in this backwards way of thinking. It isn't to say that those in the country are less intelligent than those in the city. It simply comes down to a matter of education. Namal's portrayal of Meryem shows an outstanding fortitude. She will not simply lay down her life for a crime that she did not commit. Cemal also decides not to allow himself to succumb to the pressures of an antediluvian moral code.
While Cemal and Meryem are on the run, they link up with an old professor on a handsome yacht and this is truly where the manifestation of the characters takes place. The professor teaches Cemal and Meryem to lead with their spirit. The climax culminates when village thugs chase them and Meryem realises the perpetrator of the crime is none other than Cemal's father, the patriarch of the clan. Meryem's father deals with him accordingly and Cemal and Meryem are left to explore their new found freedom. Meryem closes the film by uttering the words "the wind is young, the wind is life, life is amazing."
Share this


Link to this
Printer Friendly