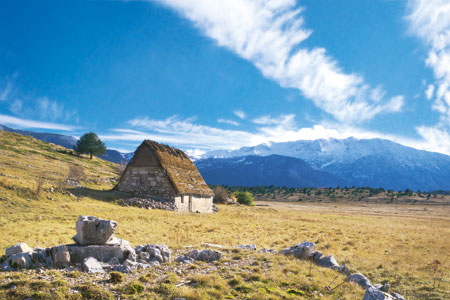 Where the Hearts Meet
Issue 91 April 2012
It may not be your most obvious place for a holiday, but Ali Khimji says the stunning scenery, and the warm welcome of Bosnia's generous people will pleasantly surprise you.

Think of Bosnia, and the first thoughts will not be of an ideal holiday destination. Many associate the country with the horrors and atrocities that happened during the war in the early 1990s, and the resulting political and economic turmoil that the country went through. But in recent years, many people have begun to realise that Bosnia has much to offer in the tourism department, with its rich culture stemming from the Ottoman influence, mountainous landscapes, and the great outdoors that is a hiker's delight. And, of course, there is Sarajevo, as it sings from the same song-sheet as the other cosmopolitan European cities.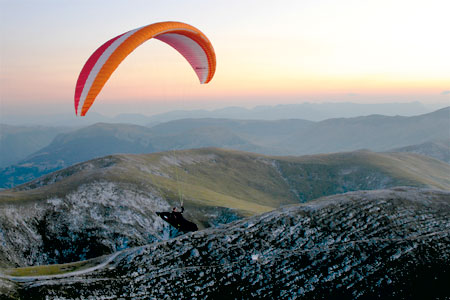 Sarajevo would be the ideal place to start an adventure in Bosnia. Getting around the city is easy enough, as it is well served by a tram network that was in fact the first of its kind in the Austro-Hungarian Empire when it was opened in the mid-1870s. It is said that Sarajevo was once the trading point between Italian merchants and the Silk Road caravans, and this tradition of the meeting of the cultures is still alive and well. People have called Sarajevo the 'European Jerusalem', and it is hard to avoid that comparison when you see the multitude of mosques, churches and synagogues that populate the city. In fact, there is one road where you can find a Jewish Museum, the Catholic Church, the Orthodox Church, and the Gazi-Husrev Bey Mosque. All four are worth seeing, and will take the best part of half a day. The Jewish Museum is located in a synagogue that was built in 1581, and houses many religious artefacts as well as possessions from notable people of the Jewish community that lived in Sarajevo. The Old Orthodox Church and the Catholic Church both date back to medieval times as well. The Gazi-Husrev Bey Mosque was designed by the genius Sinan, the architect that designed the grand Suleymaniye Mosque in Istanbul. At the time of its construction in 1531, Gazi-Husrev Bey was the principal governor of Bosnia and is now widely considered Sarajevo's greatest patron. Unfortunately, parts of it were destroyed during the Siege of Sarajevo, but since the turn of the millennium the mosque has been restored. Near the religious attractions is the Sebilj Brunnen, a fountain that is from a natural source. The fountain is worth visiting in the evening, as it is illuminated and able to create a special sort of atmosphere.
Share this


Link to this
Printer Friendly