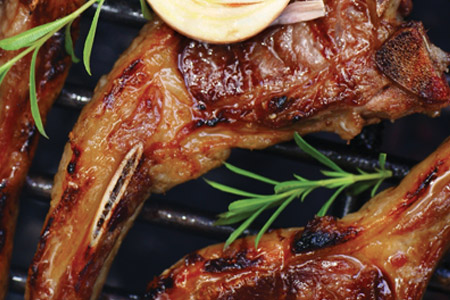 Festa della Carne
Issue 97 October 2012
To mark the festive occasion of Eid al-Adha, Fatema Zehra selects a range of delicious lamb dishes to tantalise the taste buds.
Barbequed Lamb Cutlets with Garlic and Rosemary
Ingredients
3 tbsp olive oil
3 garlic cloves
2 springs rosemary, finely chopped
4 lamb chops
Method
To create the marinade, combine the olive oil, garlic and rosemary in a small bowl and stir well. For a more spicy preference, add chilli or pepper.
Brush the chops with the flavoured oil on both sides and rest on a baking tray. Place in a fridge for a few hours to let the marinade develop. Marinate the meat overnight for a stronger flavour.
Preheat a barbecue to hot. Cook for about three minutes on each side, until golden brown.
Serve with a side of rice or salad.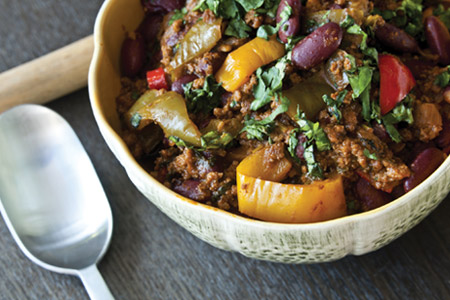 Spiced Mince
Ingredients
2 tbsp sunflower oil
2 medium onions, roughly chopped
350g mince
1 tbsp ground cumin
2 tsp ground chilli powder
2 tsp ground turmeric
600ml vegetable stock
Selection of vegetables—peppers and aubergines
Method
Heat the oil in a large non-stick pan, add the onions and cook gently for five minutes until they soften.
Stir in the mince and spices, and then add the vegetables of choice and stock. Bring to the boil, then turn the heat down and cook gently for 10-15 minutes. The mince will turn golden brown when cooked through.
Tastes best when served with a side of couscous or pilau rice.
Share this


Link to this
Printer Friendly