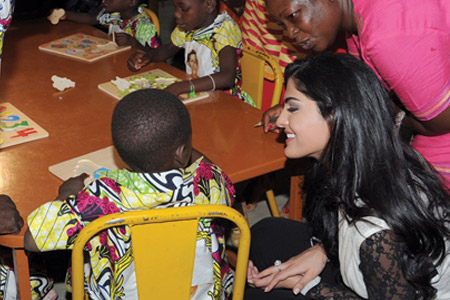 The Philanthropist
Issue 97 October 2012
Through his Foundation, Prince Alwaleed Bin Talal, and his wife Princess Ameerah, trailblaze diverse charitable initiatives across the world.
"It was beyond belief that a significant portion of the Saudi Arabian population didn't have electricity in their homes."
Many wealthy individuals around the world are known for their generosity towards charitable causes. However, the vast majority of these people will generally donate on an ad hoc basis, whenever they are approached by an organisation and they feel it is a worthy initiative. Some will choose to set up a charitable foundation to give a structured programme and a sense of accountability to their donations. One such individual is Prince Alwaleed Bin Talal, a member of the Saudi Royal Family.

Prince Alwaleed, who has been referred to as "the most influential Arab in the world", and is the richest individual in the Middle East, has made his money in investments through the Kingdom Holding Company. His portfolio includes Citigroup, Newscorp and Apple, as well as the Savoy Hotel in London, and a stake in the social networking service Twitter. Having been brought up in Arab cultures and traditions, charity has always meant a lot to Prince Alwaleed and his motivations stem from the mantra, "to whom much has been given, of whom much is required." In light of this, the Prince set up the Kingdom Foundation, to ensure that his philanthropic activities remained transparent, held strict governance, and had the necessary impact. In 2009, the organisation was renamed the Alwaleed Bin Talal Foundation. The Prince's wife, Princess Ameerah Al-Taweel, is the Vice-Chair of the Foundation and travels around the world to meet NGOs to discuss which pressing issues need to be addressed by the Foundation.
Share this


Link to this
Printer Friendly