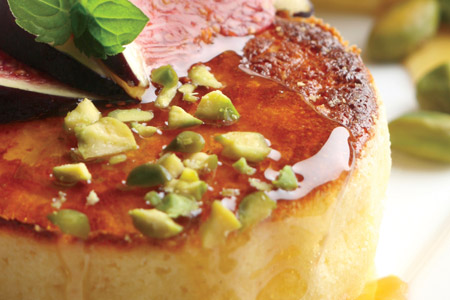 The FigTree
Issue 98 November 2012
The fig is one of the foods mentioned in the Qur'an. The Bible also references the fig as a fruit present in the Garden of Paradise. In recent years, the nutritional benefits of the fig have been widely documented. Fatema Zehra shares a selection of recipes to celebrate this fruit.
Sweet Soufflé with Figs and Honey
Ingredients
100ml milk
1 free-range egg, yolk and white separated
40g golden caster sugar
2 tsp plain flour
Icing sugar, for dusting
9 large, ripe figs, halved
1 tsp butter
1 tbsp clear honey
1 orange, grated zest and juice
60g shelled unsalted pistachios, roughly chopped
Method
Preheat the oven to 200°C.
Heat the milk in a pan over a medium heat until just simmering.
Meanwhile, in a bowl, whisk together the egg yolk and half of the sugar until pale and well combined.
Whisk in the flour until the mixture is smooth and well combined.
Gradually pour in the warm milk, continuing to whisk until the mixture is smooth and well combined.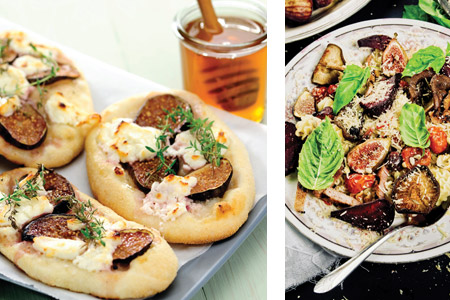 Share this


Link to this
Printer Friendly