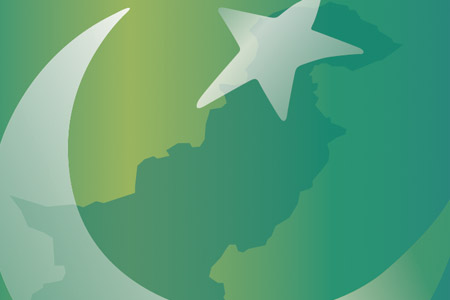 Project Pakistan
Issue 99 December 2012
Earlier this year, Pakistan celebrated 66 years of independence. However, there is still much to do before it can become a truly developed country. emel looks at some of the pressing issues that Pakistan needs to address.
With a population of over 180 million people, Pakistan is the sixth most populous country in the world. Unfortunately this is one of the few statistics where you would find Pakistan in the top ten. It has a literacy rate of just under 50%, it is ranked 175th in the world for GDP per capita, and it has been called the most dangerous country in the world for journalists. Despite the negativity surrounding the country, its people are resilient and hopeful for a better future. The cricketer-turned-politician Imran Khan represents a new beginning in politics. The recent shooting of Malala Yousafzai has been marked as the moment when the Pakistani public turns against militants within the country. And Pakistani officials have also opened lines of communication with India, to enhance relations between these two countries.
However, before any of the benefits of these paradigm shifts can be realised, there is a lot of work to do within the country. The political system is rife with corruption and all dishonest officials need to be removed from office. The tribal areas in the northwestern parts of the country are under militant rule, and must be taken under government control for law and order to be established. The government must also do more to protect the minorities within the country, as the recent Shi'a massacres and the persecution of the Christian community have illustrated. And with a growing youth population, the government must also ensure that there is a sturdy infrastructure that can support a growing economy, which will provide sustainable jobs for the future. If Pakistan can deal with these pressing issues, there is no reason why it cannot become a successful country, which was certainly the vision when it attained independence 66 years ago.
Politics
Next year, the Pakistani public will have a chance to vote in the general elections and hope to change the course that the country is going in. The people will be voting for a new Prime Minister to replace Raja Pervaz Ashraf, who came into office under strange circumstances himself. In April 2012, then Prime Minister Yousaf Raza Gillani was convicted of being in contempt of court for refusing to bring charges against President Asif Ali Zardari. Two months later, the Supreme Court ruled Gillani ineligible to hold office, and the ruling party, Pakistan's People Party, chose Ashraf to replace him.
It is not yet clear who will be standing for office in the general election, but one figure that has begun his election campaign early on is cricketer-turned-politician Imran Khan. Representing his own political party, Pakistan Tehreek-e-Insaf (PTI), or Movement for Justice, he made his debut on the political scene in the late 1990s. They were unable to win a seat during the 1997 general election, and back then, no one took his political ambitions particularly seriously, and one political magazine nicknamed him 'Im the Dim'.
Since those down times, Khan has bounced back to become a man of the people, travelling throughout Pakistan and around the world to gather up support for him, and there is a real belief that he can do well in next year's elections. Critics may argue that he hasn't put forward any practical policies just yet, and instead focuses on calling out the government on current debacles and promoting an aspirational vision of what Pakistan would be like if he was in office. Khan's primary objective seems to be ridding Pakistan of the corruption that plagues it, but how he will precisely do that under a President who is extremely controversial would be interesting to see.
Share this


Link to this
Printer Friendly