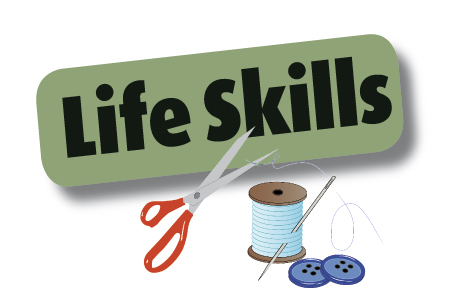 Life Skills
Issue 58 July 2009
What will your children learn this summer? Holidays can be a time for teaching children fundamental skills that will last a lifetime. Why not sow the seeds of independence early on; mastering new activities boosts self-esteem, encouraging your children to grow capable and confident.
Just Sew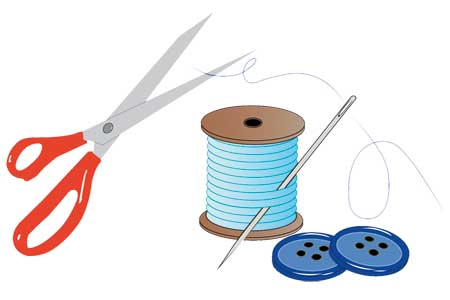 Don't throw away your kid's old pair of jeans; make a denim bag from it instead.

1. Using the top half of the jeans, turn them inside out and make a 1" in-seam sewing the bottom end closed. You can sew in a cotton fabric lining or leave open. Rolex Replica

2. Using 4" wide denim strips to the desired length, sew together then attach to the inside.

3. A buckle, zipper or buttons can be used for the top of the bag opening to hold it closed. Or you can make your own strap by taking 2" strips of the denim and 2" strips of a fabric, braid them to make the handle and sew the ends to the inside of the pocket.

4. Using fabric glue, decorate with sequins, lace and ribbon.
Flour Power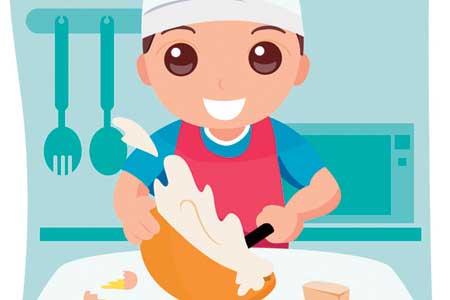 Cooking and baking are essential skills that need to be acquired from a young age. How about teaching your kids the basics? Let your children try their hand at the delicious treats in our food section. Have some floury fun!
Water Babies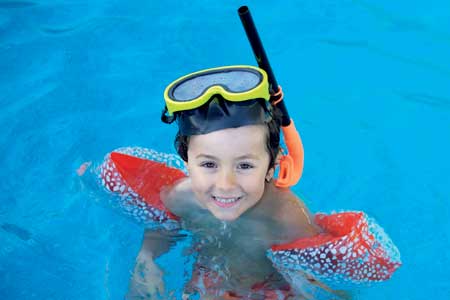 Teach your little ones to swim this summer. This life skill is so important that even Prophet Muhammad said that all Muslims should learn to swim from a young age. So take them to your local pool as some boroughs offer free swimming sessions for children.
Pen Pals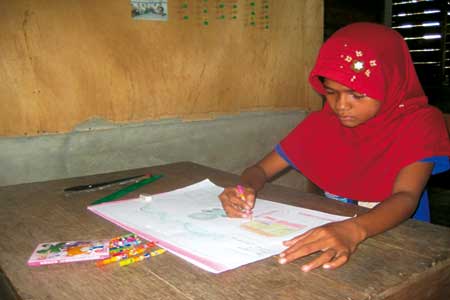 Connecting with others and learning of their cultures is a skill that everyone should learn. Why not exchange letters, drawings and photos with a pen pal from over 19 countries around the world including Gaza, Bosnia and Bangladesh through Muslim Aid's Rainbow Family programme. Muslim Aid will provide tips on how to get the best out of your letters.
www.muslimaid.org/rainbowfamily
Wiring a Plug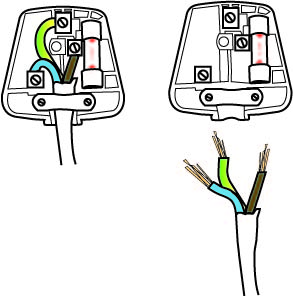 1. Strip off the outer cable sheathing to expose 4cm of the insulated wires. Remove the insulation to leave about 1cm of exposed metal core on each wire. Twist the strands of wire together neatly.

2. Connect the wires to the correct terminals. The brown live wire to the terminal on the fuse holder marked 'L', the blue neutral wire to the terminal marked 'N' and the green and yellow earth wire to the terminal at the top of the plug marked 'E'.

3. Some appliances do not have an earth wire because they are double insulated and have no exposed metal parts.

4. Depending on the design of the plug, fit the exposed metal core of each wire through or around each terminal and tighten the terminal screws. Ensure that the insulation reaches right up to each terminal and that there are no loose strands of wire.

5. Fit the flex firmly into the cord-grip making sure that the grip fastens on the outer insulating sleeve of the flex.

6. Read the instructions on the appliance to see what rating of fuse is required and fit the correct fuse in the plug
Share this


Link to this
Printer Friendly