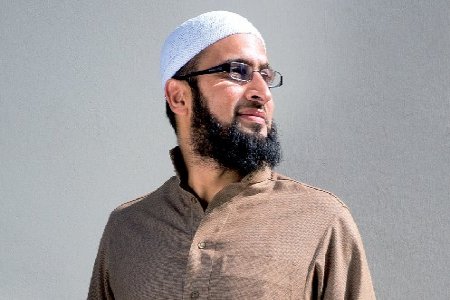 For those who reflect - Zubeir Ismail
Issue 60 September 2009
Zubier Ismail is working on a project to help visually impaired children read the Qur'an in Braille
I've had a strong relationship with the Qur'an from the very start and by the age of nine I began to memorise it. I guess seeing my parents making so much effort on illustrating the relevance of the Qur'an in life intensified my relationship with it. I got involved in the Baseera Institute, meaning 'inner sight' to help visually impaired children have access to the Qur'an.
I was contacted by the Madrassah al-Noor, an organisation based in South Africa who help visually impaired children to read the Qur'an in Braille. They told us they would like to open up something permanent in the UK since there was nothing dedicated for the services of Muslims with special needs on a one-two-one basis. We've estimated that there are around 4,000 Muslims who are visually impaired in this country. It is our duty to pass on the Qur'an in a form accessible to the entire ummah.
We want to invite teachers to attend our workshops, where they'll learn how to teach the Qur'an in Braille and then we'll partner them up with pupils within their areas. This will all get funded privately through my uncle and myself, along with some private donors.
One of the most significant surahs for me is Surah Yaseen. If you pray it in the morning your whole day's tasks are made easy. The angels take that surah up to the heavens and it is presented to God. Reading it every day builds up noor (light) in your heart and gives you strength to continue. In Islamic history, Ibn Umm Maktoom was a blind man who was appointed as a muezzin along with Bilal, when they reached Medina.
Our history teaches us that those with disabilities held very significant positions in Islam and that's what we need to communicate to these individuals, some of whom are now suffering from depression; they must be reintegrated into society.
When visually impaired people read the message of the Qur'an, it gives them a different kind of sight to the world and to the world beyond, as the Holy Book speaks in depth of the beauties of Paradise and the universe. They pray in a more focused way than people who aren't visually impaired, as all their other senses are heightened. What they can't see with their eyes, they see with their hearts and that is something that truly humbles me.
We speak to four other individuals to understand their special relationship with the Qu'ran.
Share this


Link to this
Printer Friendly