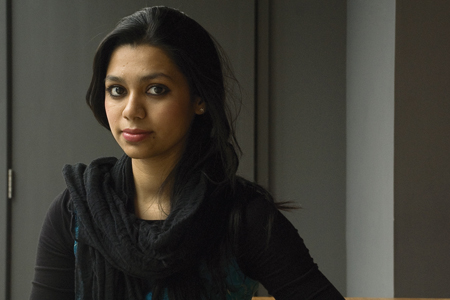 Watch This Face - Helena Kazi
Issue 60 September 2009
Twenty three year old Helena Kazi from Birmingham is a woman with a 20/20 vision. Fresh from completing a Master's degree in Toxicology, she has wasted no time in setting up SightXchange, a unique, self sustaining social enterprise project which will provide eye care and employment in Bangladesh.
It all started from a visit as a seven year old to her grandfather's clinic in Kazi Bari, Bangladesh. The extent of the eye problems which plague 1 million people led her to the bright idea. SightXchange will offer cataract operations which cost only £18 yet make a lifetime's difference, along with extensive training, in return for the production of fairtrade goods and handicrafts,which will then be sold in UK retail outlets.
What sets Helena's project apart is that it is not simply a charity, but a sustainable vehicle for social regeneration. Helena is well on her way to realising her dream, having already secured funding from the prestigious SPEED award and the UnLtd fund scheme. She will be travelling to Bangladesh this September to set up the vital eye camps, and emel will be following the progress of this exciting project in a special video and photo blog.
Share this


Link to this
Printer Friendly