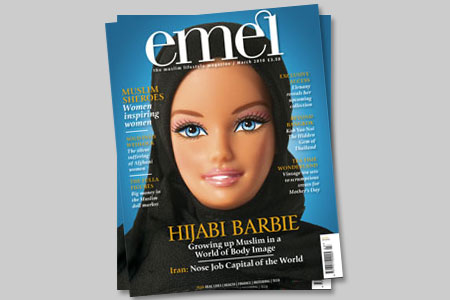 Get your latest issue of emel - FREE Postage & Packaging
Issue 100
Call us now and we will send you the latest issue of emel for £3.50, with absolutely no extra cost for postage and packaging.
Call us on 020 7328 7300 or email info@emel.com and we will call you back.
Your latest issue of emel is also available in stores nationwide. For more information, get in touch with us.
Terms and Conditions:
This offer applies to the UK only.
If you would like to receive emel outside of the UK please visit www.emel.com/subscribe
You can also contact us on info@emel.com or call us on 020 7328 7300
Share this


Link to this
Printer Friendly