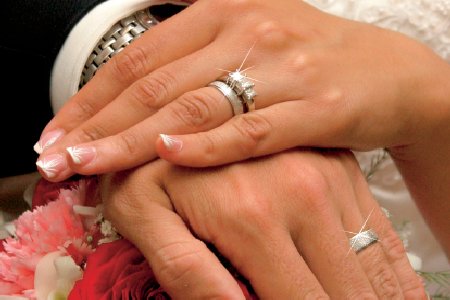 It had to be you
Issue 62 November 2009
Sometimes you can't plan who you want to marry.
Fate and destiny intervene and two people are brought together by the will of the almighty, as Maryam and Yusuf discovered.
"Yusuf and I wanted to get to know one another within the parameters allowed by Islam."
" Maryam seemed to have it all: the grace, the kindness, the beauty and the intelligence. I think I was most attracted to her methods of gentle persuasion."
To read the rest of this feature, get your latest issue of emel magazine.>
1) Delivered to your door for only £3.50 with FREE Postage and Packaging
You can get your latest issue of emel with FREE Postage & Packaging.
Contact us now and we will send you the latest issue of emel for £3.50, with absolutely no extra cost for postage and packaging.
Call us on 020 7328 7300 or email info@emel.com.
2) Find your Local Stockist
Your latest issue of emel is also available in stores nationwide including WHSmith and Borders.
3) Subscribe for one year - now only £29.95
You can subscribe for only £29.95 (that's 50% off the standard UK subscription price) and get 12 issues delivered straight to your door, every month..
Call us on 020 7328 7300 or email info@emel.com.
Share this


Link to this
Printer Friendly