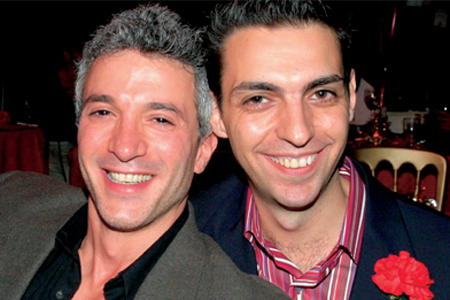 A Common Stage
Issue 62 November 2009
Actor/Writer, Cosh Omar and Director Kerry Michael take time out from their latest collaboration, The Great Extension, to discuss how the power of the stage and script unite their individual creativity.
"I feel the primary root of our bond stems from our mutual desire to entertain and provoke thought."
To read this feature, get your latest issue of emel magazine
1) Delivered to your door for only £3.50 with FREE Postage and Packaging
You can get your latest issue of emel with FREE Postage & Packaging.
Contact us now and we will send you the latest issue of emel for £3.50, with absolutely no extra cost for postage and packaging.
Call us on 020 7328 7300 or email info@emel.com
2) Find your Local Stockist
Your latest issue of emel is also available in stores nationwide including WHSmith and Borders.
3) Subscribe for one year - now only £29.95
You can subscribe for only £29.95 (that's 50% off the standard UK subscription price) and get 12 issues delivered straight to your door, every month..
Call us on 020 7328 7300 or email info@emel.com
Share this


Link to this
Printer Friendly